A Melbourne legal service pledging to assist international students has been taken down after a court found it to have falsified testimonies.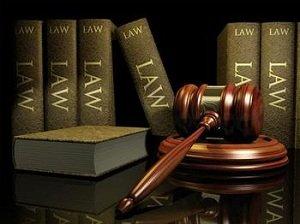 Leon Burger, a Melbourne-based former student unionist, has been taken to court for allegedly using fabricated testimonials to promote a legal website offering services to international students, who scored poorly in the standardised International English Language Testing System tests.

The Co-Assist Legal Information Services website, which has now been taken offline, used the portraits of cannibal victim Bernd Brandes and a well-known South Korean actor among others to claim it could improve English-language test scores by threatening to sue Cambridge University and the British Council.

The Supreme Court of Victoria heard that the website relied on false testimonials. One picture, allegedly of Hans Gerda Ulrich according to the website, was revealed to be Brandes.

According to a report by The Australian, Burger claimed to have had legal training on the site but it became clear throughout the trial, in which he represented himself, that this was not the case, Justice Judd said. He said the site targeted "vulnerable people in a foreign country".

The site charged students $165, promising a 90 per cent success rate in reimbursed test fees and a 20 per cent success rate for having the tests remarked. But IELTS and IDP said there were only two occasions where candidates had got a refund after going to court.

"The more applic­ants that fail their English test, the more profit testing facilities make," the website read.

Burger has been taken to court through his company Lejburg by IDP Education and IELTS, which is owned by Cambridge University, the British Council and IELTS Australia, who sought to have the misleading site removed.

Burger told The Australian that he had helped 17 candidates but most had not wished to pursue their complaints in court.

"I made the website very quickly with no real intention of it getting any great level of interest," he said of the images.

Judd ruled in favour of the plaintiffs, costs have not yet been awarded, The Australian reported.