The firm has taken the naming rights of a large commercial office building in the Auckland CBD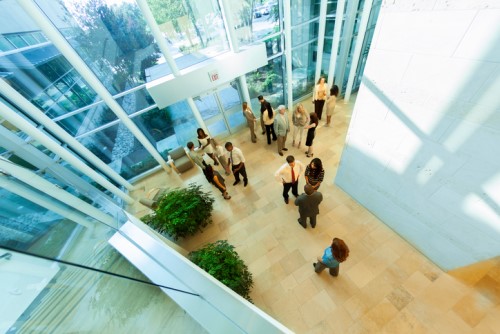 Shine Lawyers has committed to a larger presence in New Zealand.
The fast-growing firm has confirmed that it has leased a floor and has taken on the naming rights over a large commercial office building on Swanson St in the Auckland CBD.
The 6000sqm building will now be called Shine Building. It also houses public law specialist firm Chen Palmer.
The ASX-listed Shine expanded to New Zealand in 2015 when it acquired the practice of the specialist plaintiffs' law firm of Andrew Hooker, who has stayed on as managing partner in New Zealand. The firm has 48 offices and more than 850 employees across Australia. It is one of the largest compensation law groups in the country.
In New Zealand, Shine relocated its Albany office to Level 12 at 52 Swanson St earlier this year with the help of Brendan Graves of the Bayleys Realty Group. Hooker's practice had offices in Albany and Christchurch when it was absorbed by Shine.
"Shine Lawyers want to up their profile in New Zealand and to grow their business further here so they were keen to establish a high-profile presence in the CBD, and this building gave them the opportunity to do that," Graves said.
"We have been able to secure them naming rights over the property, which is an elevated, relatively unobstructed position between the waterfront and the Sky Tower – which means the signage they intend erecting on top of the building will be highly visible, particularly at night," Graves said. "It also means their 400sqm upper-level floor benefits from plenty of natural light and has wide-ranging CBD and waterfront views, which makes for a very pleasant working environment."
Hooker said that there is a certain irony in acquiring the naming rights to a building originally called the Royal & Sun Alliance Building, considering he and his litigation team are known for their work for small plaintiffs going against big insurance firms. The move will also help the firm attract talent, he said.
"Good litigation lawyers generally want to work in the CBD, where the action is, and these premises will assist us in attracting and retaining staff as well as providing space for future expansion," Hooker said.
The firm is banking on the move as well Shine's strengths to further grow in New Zealand.
"Shine is one of Australia's largest compensation law groups, encompassing practices that operate under the Shine banner as well as others that have retained their own names. They have huge resources and a wide range of legal expertise that will enable us to take our specialist plaintiffs' law firm to the next level in this country," Hooker said.
The firm looks to grow its civil litigation offering in numerous areas, including employment law and professional negligence claims against lawyers, accountants, valuers, real estate agents, financial advisers, engineers, architects, and builders.