The bonuses come after a $1.02-billion loss, the world's largest ever single fiscal year loss for a law firm.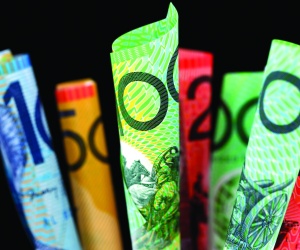 Shareholders of Slater and Gordon are planning to oppose bonuses being awarded to executives and senior at the firm's annual meeting in Melbourne today.
ISS Governance, a proxy advisory group which focuses on large institutional investors, is urging its clients to vote against the law firm's remuneration report at the AGM,
The Age
notes.
Meanwhile, the Australian Shareholders' Association (ASA) has said that the beleaguered firm's bonus boost plan should be shelved because of company performance,
The Australian Financial Review
reports.
John Skippen
, the firm's chairman, and the Board had their fees increased more than 50%. Meanwhile, group financial chief Bryce Houghton and group operations boss Felicity Pantelidis have also been paid $189,600 and $93,750 bonuses, respectively.
The
AFR
adds that
Andrew Grech
, the firm's managing director, wants shareholders to grant 485,673 performance rights in addition to his $637,000 pay package.
According to
The Age
, Houghton was paid $100,000 after completing his probation period while the additional $89,600 bonus was for contributing to the finalisation of Slater and Gordon's new debt financing.
Pantelidis' bonus was also connected to the refinancing efforts of the firm and for "other major initiatives" in efficiency.
"Frankly, finalising a syndicated debt facility is well within the normal job description of a CFO, while COOs are there to drive efficiencies, amongst others," said ISS.
"These bonus payments cannot be justified and are not reflective of the damage and personal losses of other partners and staff of the firm, and investors during this period," the proxy added.
"Given the company's recent performance ... we believe that this plan should be suspended," said the ASA.
"We acknowledge that this is a critical time for the company and it is seen as imperative for the business to hold existing staff to be able to take it back to prosperity, however, the combination of the increased non-executive directors fees, retention payments and [bonus] awards means we will be voting against the remuneration report," the organisation added.
The bonuses come after
job cuts
, a
board shakeup
, the
shuttering of some businesses
and the massive $1.02-billion loss which is the world's largest single-year loss yet for a law firm.
Related stories:
Slater and Gordon plans to sue Watchstone Group
Slater and Gordon post $1bn loss, announces board shake up