The system uses machine learning to provide real-time detection of subtle threats and weaknesses in the firm's network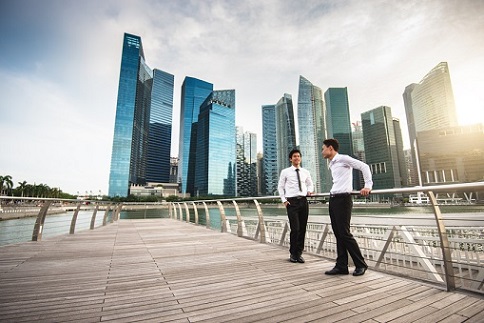 Singapore law firm Shook Lin & Bok has beefed up its cybersecurity, deploying a self-learning system for cyber defence.
The firm has deployed Darktrace's artificial intelligence technologies through a platform called the "Enterprise Immune System," which provides real-time detection of subtle threats and weaknesses in the firm's networks.
"Protecting our client's confidential data is of paramount importance," said Raymond Chiang, IT and infrastructure manager at Shook Lin & Bok. "Given the prevalence of never-seen-before attacks and insider threats, we were looking for a technology that can swiftly identify and alert us to anomalies as they emerge, inoculating our network from within."
The system gives the firm unparalleled monitoring of their digital infrastructure, which helps it stay ahead of potential threats, Chiang said.
"Firms handling a wealth of sensitive data are prime targets for cyber-attackers," said Sanjay Aurora, Darktrace's Asia Pacific managing director. "Fast-evolving threats are increasingly outpacing humans and infiltrating networks: fighting back with AI is the only way forward in this fierce cyber arms race."
Data breaches are increasingly worrying corporate counsel, as revealed by a
recent survey
where three in four GC ranked data breaches as their top data-related risks. Nearly 70% also said legal departments are more involved in cybersecurity than they were 12 months ago.
The study's author, BDO Consulting, said that despite housing highly sensitive legal information, law firms traditionally have weaker cybersecurity defences than corporate clients.
Related stories:
Legal tech firm turns to AI for contract review
Data breaches cause for alarm among corporate counsel, survey reveals