A leading business writer has outlined the 7 most useful skills in your career.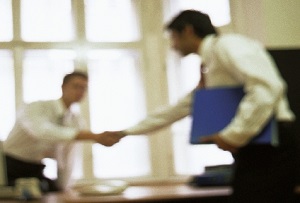 In a recent article for Time, Jayson Demers outlined the skills that all professionals should have, saying that too many people place emphasis on finding niche skills rather than general business skills.

"Some of these skills develop naturally over time as you gain experience in the professional world, but for the most part, you'll need to seek them, acquire them, and hone them like you would other skill," Demers wrote. "Dedicate yourself to improving each of these individual areas, and maximize your chances of getting hired and succeeding in your position."

Effective communication
Communication skills are fundamental to ultimate career success. Whether communicating with a supervisor or collaborating with peers, written, on the phone or face-to-face, good communication skills are vital.

"Say what you want to say concisely, accurately, and appropriately, and try to maximize the effectiveness of your messages by choosing the proper mediums for them," Demers wrote.

Organization and management
Getting to work on time and effectively prioritising tasks are useful skills in any position and at any organisation.
"Without organization and management skills, even the most capable workers often fall behind or make critical mistakes," Demers wrote.

Negotiation
"In the context of a job, you can use negotiation skills for obvious purposes like securing new clients or striking deals with potential partners, but it's also useful in getting last-minute help, decreasing possible points of resistance, and lowering total costs of operation," the article said.
According to Demers, negotiation is made up of equal parts persuasion and confidence.

Critical thinking
Good critical thinking skills allow for more creative solutions to problems and fast assessment of bad situations.
"Critical thinkers are capable of acknowledging, analysing, and solving problems without much–if any–outside influence, and they're always looking for improvements to add to the system," wrote Demers.

Teamwork and delegation
Without effective teamwork skills, the operation will slow. Whether collaborating or delegating, having effective teamwork skills is vital to workplace efficiency.
"Knowing how to work with others effectively and how to play to individuals' strengths is a key skill for success in this area," Demers wrote.

Research and analysis
Research and analysis comes into practically any job whether researching and analysing sales leads or analysing the effectiveness of a marketing campaign.
"Being able to quickly find information, review it, and recognize key patterns is essential for practically any job function," Demers wrote.

Confidence
Confidence is a learnt skill in the professional world. According to Demers, improving your body language and thinking positively will naturally make you appear as a more confident person.
"Confidence leads to greater respect, greater precision, and greater efficiency all around," he wrote.