A clergyman's son, Andrew Simpson sees in law an opportunity to be involved in social justice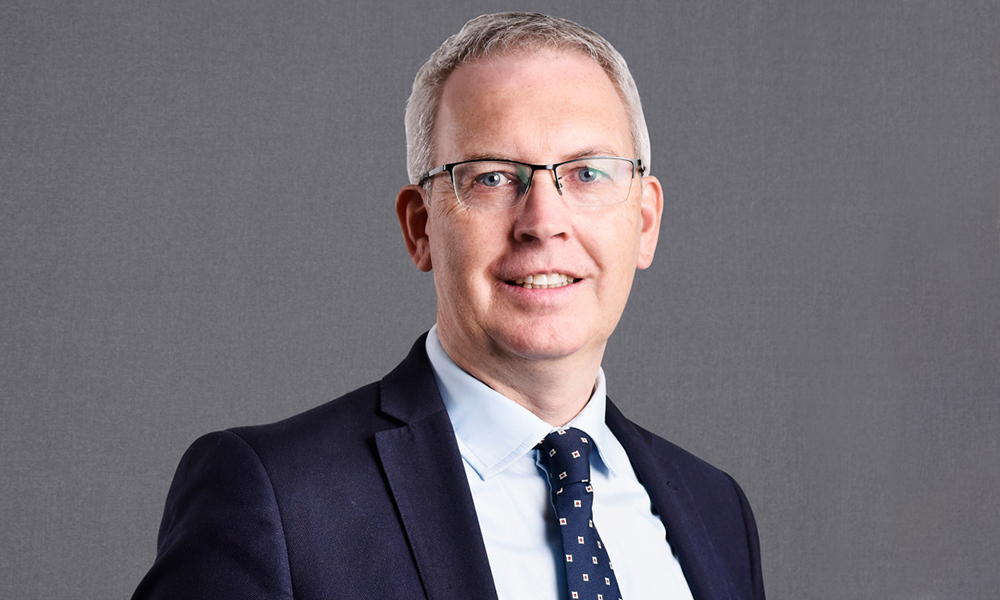 Andrew Simpson was raised in an environment where serving others was a way of life. This clergyman's son came to see the pursuit of a legal career as an opportunity for him to get involved in social justice through a "stimulating and challenging profession."
Today, he is a principal lawyer at Maurice Blackburn and heads up the firm's national wills and estates practice. He has applied his expertise to write a book on wills and estate planning for a consumer audience—a challenge that he considers his greatest accomplishment for the past year.
In this interview, Simpson talks being able to give clients peace of mind through assisting them with estate planning, launching an online wills portal with the firm and finding creative ways to enable clients to sign documents during COVID-19.
What made you choose a career in law?
I am the son of a clergyman. As a result, I grew up in an environment where service to others was a way of life. I saw a career in the law as an opportunity to be involved in a stimulating and challenging profession that would also allow me scope to engage in aspects of social justice.
What do you love most about your job?
Working in the area of wills and estates, the breadth of the work is what I enjoy the most. There is the opportunity to bring peace of mind to a client by helping them finalise their estate planning. There is also the satisfaction of securing a client's financial future by pursuing an entitlement from a will where they have been left out. For most clients, this is life-changing.
What is going on at the firm? Are there any new programs and initiatives that you're particularly interested in?
Maurice Blackburn is working on an interesting innovation project in the wills area. More than 50% of Australian adults don't have a will. Two of the reasons given for not making a will are that it is too expensive, and it is time-consuming. Recently, we have developed and launched an online wills portal that allows clients to complete much of the process online for a fixed price. The product combines the expertise of our lawyers with technology to make a will more affordable and accessible.
What has been your proudest accomplishment in the last year or so?
Recently, a book that I wrote on wills and estate planning was published, which was immensely satisfying. The book was the result of many months of hard work, but I also enjoyed the challenge of writing for a consumer audience, rather than for other lawyers or professionals.
What should the profession and law firms focus more on?
A challenge for law firms and the profession as a whole is to make the law accessible to all, not just those who can afford it. To make this happen, law firms need to adapt and be prepared to find new and cost-effective ways of delivering legal services, leveraging technology and other means to make it happen.
What has been the biggest challenge you and your practice has faced amid the pandemic?
In the wills and estates team at Maurice Blackburn, the biggest challenge facing our practice during the pandemic was working out creative ways to get clients to sign their wills and powers of attorney. With imposed isolation and social distancing, the ability to meet with clients for this purpose, particularly older clients, was restricted and yet the need to have these documents signed remained. We were forced to find new ways of getting this done, which tested some of our traditional processes.
What are you looking forward to the most in the coming year?
We've seen such amazing productivity and wellbeing gains within in our team generated by the extra time that people have in their day during the current working from home arrangements. I am looking forward to seeing how many of these positive changes we can retain beyond the pandemic.