Asia-Pac partner changes at A&O… Britain appoints first female lord chancellor… Report warns consumer products sector over regulatory compliance…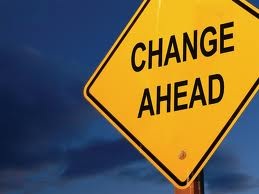 Senior NRF lawyer relocating to Singapore
Norton Rose Fulbright
is bolstering its regulations and investigations team in Singapore with the relocation of a senior associate from Washington DC at the start of August.
Paul Sumilas has extensive experience of advising clients on government investigations, disputes and compliance and has handled Asia-related matters in Singapore, China, Hong Kong, Japan, South Korea, Thailand and Indonesia.
Asia-Pac partner changes at A&O
Allen & Overy has announced a partner hire and relocation in its Asia Pacific region. Liang (Alex) Tao will join the capital markets practice as partner in the Hong Kong office, joining from Davis Polk & Wardwell. He is a Mandarin speaker and qualified to practice in the State of New York, Hong Kong and the People's Republic of China. Meanwhile, Hong Kong partner Alex Stathopoulos will move to A&O's Singapore office to boost its US securities capabilities.
Britain appoints first female lord chancellor
The new British prime minster has made some key appointments to her new cabinet, among them the country's first female Lord Chancellor and Secretary of State for Justice Liz Truss.
The Law Society of England & Wales says it will be writing to congratulate Ms. Truss in her new role and to seek a meeting with her as soon as possible.
"The legal sector contributes £25.7bn to our economy, creating more than 370,000 jobs. We are calling on the government to safeguard the ability of lawyers to practise across the EU and other issues such as extradition rights, which protect the interests of justice and safeguard our citizens," commented Law Society CEO Catherine Dixon.
Report warns consumer products sector over regulatory compliance
Consumer product firms which hold customer data in the European Union are unprepared for increased regulatory burdens according to a new report.
The report comes ahead of new regulations affecting organizations which holds data within the European Union, including Asia Pacific based multinationals.
The analysis of more than 300 executives at 86 large global consumer products firms by Capgemini's Digital Transformation Institute, revealed that 90 per cent of firms said they have been hit by a breach of customer data although half do not have a clear policy on customer data security and privacy.
Capgemini calculates that with the current preparedness of organizations, the global consumer products industry risks sanctions with magnitudes of over 3.5 per cent of its U$9 trillion value by failing to comply with the new EU rules alone.