Custody courts went quiet as the country's criminal defence lawyers commenced the boycott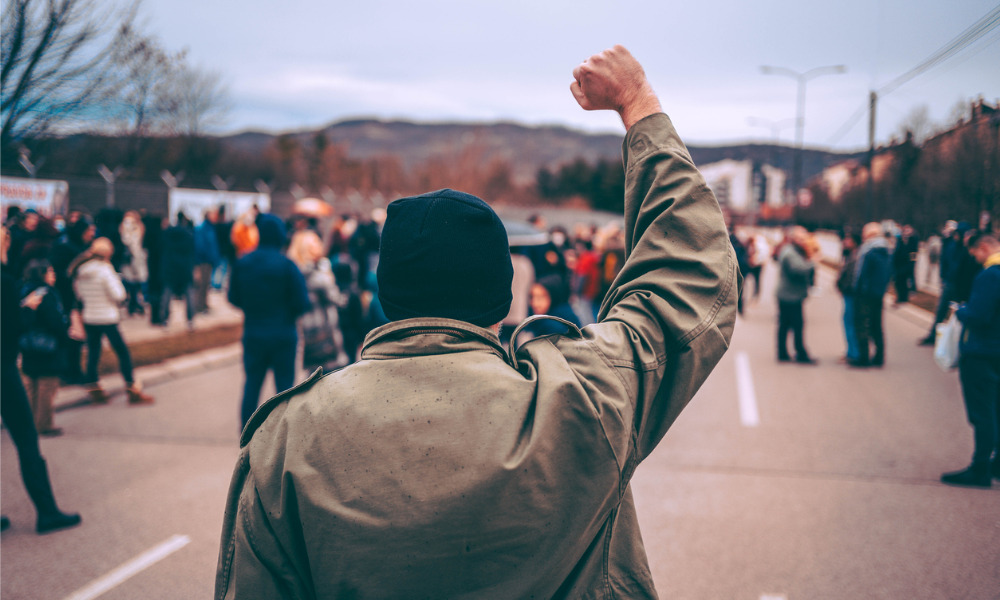 Legal aid solicitors in Scotland have gone on strike over the government's distribution of COVID-19 funding in a movement tagged as #GownsDown.
The Law Society Gazette reported that criminal defence practitioners in Dumbarton, Edinburgh, Glasgow, Highlands & Moray and West Lothian were announced as participants in the declared boycott by new organisation Scottish Solicitors Bar Association (SSBA) last week. The boycott was declared to protest the government's dissemination of just £2.3m of a £9m resilience fund.
Legal aid firms were promised £1m in support of traineeship programs last December, but no money had been awarded from the fund. Moreover, less than one-third of nearly 300 applicants were successful in their bids for funding.
According to Scottish Legal News, solicitor Aamer Anwar accused the government of gaslighting after the government sent out a tweet saying that it established the resilience fund last year.
Over 12 bar associations have already signed a statement urging the Scottish government to quickly distribute the fund – among these was the Glasgow Bar Association, which said that there had been a "systemic failure" to disseminate the money in the budget.
"Court business has been impacted by lockdown and the suspension of summary cases, with Justice of the Peace cases still being administratively adjourned and trials now being assigned for the end of this year and next year. We have an unprecedented number of prisoners on remand for longer periods than there has ever been in living memory," the association said in a statement published by the Scottish Legal News.
The SSBA engaged in last-minute discussions with the Scottish government, represented by Justice Secretary Humza Yousaf, before the boycott went ahead. However, the SSBA said in a statement published by the Gazette that the government failed to reassure the group, and that "vague promises will not cut it at this stage."
As the boycott commenced, a number of posts with the #GownsDown hashtag revealed photos of gowns dangling from railings and vacant chairs in court.
"When ministers announced a new £9m legal aid support package last December in response to COVID-19, it was hoped this marked a change in attitude and a more positive approach. Yet five months on, most of the promised money remains in a Scottish government bank account as legal aid solicitors sit wondering if their firms will survive this week," Scotland Law Society president Amanda Millar said.
She pointed out that legal aid solicitors had long felt disrespected and disregarded by the government.
"We warned government that its harsh and rigid criteria for support grants would mean money would not reach those who desperately need it. Regrettably, this is exactly what has happened. It is why so many solicitors now feel they have no choice but to act to make the government change course and amend the way firms can get financial support. Ministers need to listen and act fast," Millar said.
A spokesperson for the government said that the government was "fully committed to providing support to the profession and are working as a matter of urgency to explore options for distributing all unallocated funds."
"The justice secretary held talks with the Law Society last week, where he confirmed he is committed to ensuring more funds are made available. He is happy to engage with criminal bar associations and discussions with the profession are ongoing," the spokesperson said.