Under legislation being introduced to the South Australian parliament, jury duty would no longer exclude people over the age of 70.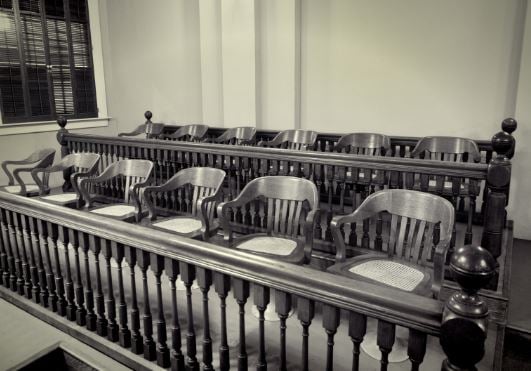 Older South Australians will be able to serve on juries if they wish, under new legislation being introduced to parliament.
South Australia is the only state with an age cap, which excludes people over the age of 70 from being selected for jury duty, the ABC reported.
The Council of the Ageing took up the issue after Adelaide students questioned the upper age cap.
"Some Year 12 legal studies students were looking at the juries act — I think there's a consciousness of discrimination of this kind so they alerted us," said the council's chief executive Jane Mussared.
"To the Attorney-General's credit, it's a reasonably simple fix and he's moved pretty quickly on it."
According to a report by the ABC, the council approached the government on the issue last year, saying that older South Australians had a wealth of experience to contribute.
"I think it's really important that our juries reflect our community, that's the fundamental principle of juries," Mussared said.
"To leave 200,000 or thereabouts South Australians out of jury service makes no sense."
Attorney-general
John Rau
said the change would let older people serve on juries if they wish. Mussared hopes the legislation will pass. She said surveys indicate that many older people are keen to make a contribution to the community but said the option to opt out is also important.
"There is a keenness to do that among some people — whatever our age enthusiasm to do jury duty is variable," she said.