The seasoned c-suite executive is familiar with the organisation, having sat on its board from 2008 to 2013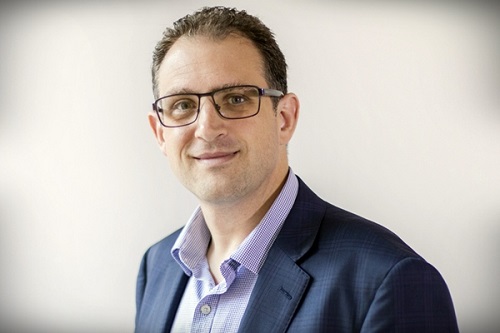 The Legal Services Commission of South Australia (LSC) has picked a familiar face for its newly created role of chief operating officer.
David Mazzone returns to the LSC from the Motor Accident Commission (MAC), where he was most recently its acting CEO. Before being named CEO, he was the chief financial officer, director of the MAC project office, and secretary to the board.
Mazzone, who led MAC's implementation of major reforms to the Compulsory Third Party Insurance Scheme, has also been director of the office of the chief executive at the SA Attorney-General's Department. He was a member of the LSC board from 2008 to 2013.
"It's great to be back to help oversee the diverse range of services the commission now delivers to South Australians," Mazzone said. "I'm particularly excited to see how the commission is embracing opportunities to deliver legal assistance through digital means. I look forward to building on that and working on reform initiatives with our justice and legal aid sector partners."
Gabrielle Canny, LSC director, said the commission is delighted to welcome Mazzone at a dynamic time in the legal assistance sector.
"We provided 127,000 legal services to South Australians last year. At a time of rising demand for our assistance, it is important that our corporate governance and executive management keep pace contemporary standards of best practice," Canny said. "David joins the commission at a time when its board has been substantially modernised. In recent months, our board has been reduced from ten members to five."
Canny said that since its creation in the 1970s, the commission has had a representational board of commissioners, but the recent changes mean commissioners are now selected based on the mix of skills, knowledge, and expertise they bring to the role.
Mazzone assumes the role of COO as the commission has also taken a new role.
"We've recently taken on the role of being the gateway service for South Australians seeking legal assistance," Canny said. "As part of the state government's restructure of Community Legal Centres, the commission's telephone advice helpline, 1300 366 424, is now the first port of call for South Australians seeking legal help. This co-ordination role enables us to direct South Australians to the Community Legal Service, or other assistance, that best suits their needs. As well, we have embraced the delivery of legal assistance through digital measures and are exploring alternatives to traditional court proceedings in family law."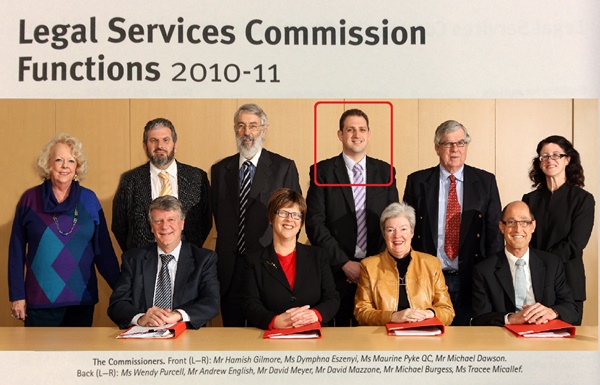 David Mazzone with the other members of the 2011 LSC board
Related stories:
South Australia steps up for PTSD-hit veterans
Open-source legal aid checker launched