The State Government still refuses, however, to appoint another full-time judge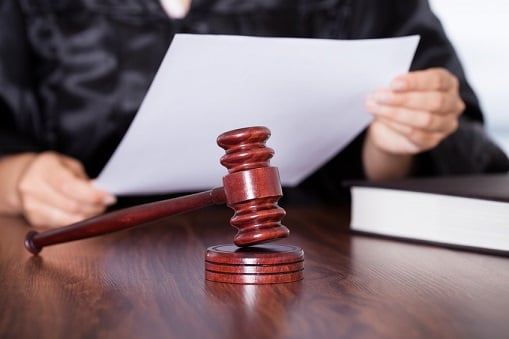 Four retired judges have been appointed acting judges of the Supreme Court of Tasmania to help clear the court's backlog of cases, the state's attorney-general has announced. The appointments, however, come as the State Government still refuses to appoint another full-time judge to return the court's bench to seven members.
Former Supreme Court of Tasmania Justices Pierre Slicer and David Porter, along with former Federal Court judge Shane Marshall and Former Northern Territory Chief Justice Brian Martin, are the new acting judges, Attorney-General Vanessa Goodwin said. The appointments come after the Supreme Court Amendment (Judges) Bill was passed last year, enabling the government to appoint part-time judges to the Supreme Court.
Slicer was a justice of the Supreme Court of Tasmania from 1991 to 2009. Porter retired from his post in January 2016 after nearly eight years as a full-time Supreme Court of Tasmania justice. Martin was a judge of the Supreme Court of South Australia from 1999 to 2004 before serving as the chief justice of the Northern Territory from 2004 to 2010. Marshall was a judge of the Federal Court of Australia from 1995 to 2015.
The appointments are part of the state's initiative to lessen case backlog. Goodwin said that the latest Report on Government Services reveals that the backlog indicator has stabilised for both Criminal and Civil jurisdictions of the Supreme Court. However, the same Productivity Commission report indicated that nearly a third of defendants have to wait at least a year to have the Supreme Court hear their case.
Seemingly conceding to the point, Goodwin said that "there is always more to be done." She added that she is "continuing to work constructively with both the chief justice and chief magistrate of the Supreme Court and Magistrates Court to address timeliness issues in the Tasmanian judicial system."

Related stories:
Justice Kiefel's appointment a sign of changing times, say women lawyers
Tasmanian senator back changing discrimination law