The political analyst, cricket commentator, and former soldier previously worked in two other law firms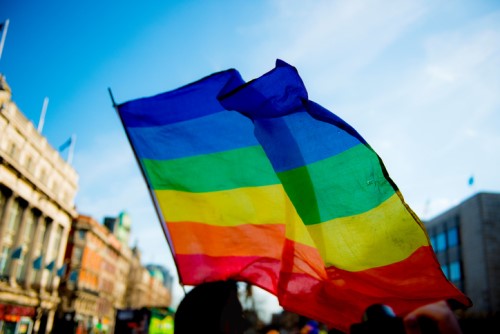 Catherine McGregor AM has joined Canberra law firm Griffin Legal as a senior consultant.
McGregor, who's finishing her law degree, is known for her advocacy on gender diversity and LGBTIQ rights. She has considerable experience in the legal sector, having previously worked for McClellands and
Sparke Helmore
.
McGregor, a transgender woman, is a leading political analyst who has nearly four decades of experience in government, politics, and the defence force. She is also a cricket commentator, player, coach and administrator.
She will provide strategic advice – including in the areas of strategic and corporate planning, privacy compliance, and investigations and audits – to business, government, and large organisations in her role with Griffin Legal, where she will focus on the firm's growing advisory business.
Headquartered in Canberra but operating nationally, Griffin Legal provides advisory services to business, government, and not-for-profit and for-purpose organisations in addition to their specialties, which include employment law and industrial relations, intellectual property, litigation, dispute resolution, commercial law, and start-ups. A member of several procurement panels, the firm is pre-qualified to provide legal and advisory services to both the ACT and Commonwealth governments.
"It's exciting to have someone with Catherine's experience join our firm, and we look forward to partnering with Catherine to deliver great outcomes for our clients, as well as see her achieve her own professional goals," said Claire Carton, managing partner.
Carton said McGregor's experience in the diversity space allows the firm to assist clients in developing workplace culture that fosters diversity.
McGregor has advised each Chief of the Army since 1999. She was appointed as a Member of the Order of Australia in 2012 for exceptional service to the Australian Army. In 2013, she went public as transgender. She was named Queenslander of the Year in 2015, but was removed from the honour roll in 2016 at her request.
McGregor starts at Griffin Legal on 3 July.
Related stories:
Firm's pro bono arm wins for transgender woman in far-reaching UN case
LGBTI training implementation must be be better, say studies