Jones Day hires entire real estate team from Freshfields… DLA Piper hires finance partner from Ashurst… Regulator considers ban on referral fees…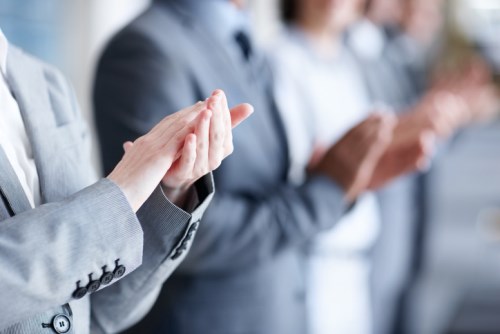 Queensland lawyer honoured for outstanding achievement
Rod Hodgson, managing principal and personal injuries accredited specialist at
Maurice Blackburn
in Queensland, has been honoured by the state's Law Society.
Hodgson's outstanding achievement award recognises almost 30 years of helping people seek access to justice and senior principal Peter Koutsoukis said the firm is very proud of his achievements.
"Rod has been a tireless advocate and never gave up in the fight to protect the common law rights of injured Queenslanders," Mr Koutsoukis said.
"He led the campaign across the Queensland profession to fight for the removal of unfair injury thresholds implemented to our state's workers' compensation scheme under the Newman Government," he added.
Jones Day hires entire real estate team from Freshfields
Freshfields in Paris has lost its real estate team as its leader moves to Jones Day to head up the real estate practice.
Partner Erwan Le Douce-Bercot has 20 years' experience and joins an already established real estate practice at the US-headquartered firm along with his team of three associates.
As well as advising clients in France, the team assists investors from the UK, the U.S., Asia, and the Middle East.
DLA Piper hires finance partner from Ashurst
Matthias Schemuth has joined DLA Piper in Hong Kong as a partner in its finance & projects group.
He joins from Ashurst and has over two decades of experience advising sponsors, developers, commercial banks, multilateral lending agencies and export credit agencies in relation to project and export credit finance transactions particularly in oil and gas, LNG, petrochemical, metal and mining sectors.
The chair of DLA Piper's Asia Committee, Terry O'Malley, commented that the firm intends to continue to grow its finance & projects group in the region.
Regulator considers ban on referral fees
The Law Society of Upper Canada is considering banning or capping the use of referral fees and is also taking steps to rein in some marketing practices.
The reason is not so much bad practice by law firms but by brokerage firms which advertise services that they cannot provide but pass clients on to lawyers for a fee; most often used by personal injury firms.
The regulator is also considering banning advertising for services unless the advertiser is actually providing the services.