Global law firm joins 'blockchain alternative' governing body… Prominent real estate transactions lawyer switches firms…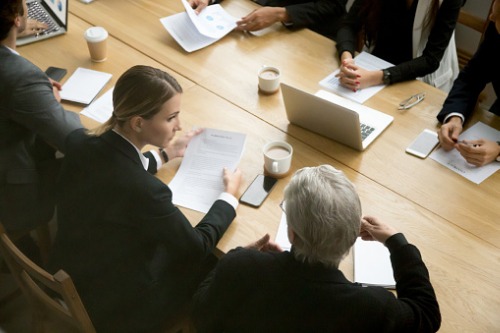 PwC Australia eyes in-house market with NewLaw launch
PwC Australia is launching a new business offering to help in-house legal departments transform and has hired some heavyweight talent to drive it.
NewLaw will be led by Mick Sheehy, former senior general counsel at Telstra, who freed up more than 40,000 hours of 'low value' work at the telco firm as part of the innovation agenda he drove.
He was also the founder and head of the Australian division of the Corporate Legal Operations Consortium, a group that exchanges innovation ideas between general counsel.
"This is about building legal departments of the future. If we can hone their focus with the right information, they can make far more strategic resourcing decisions," he says. "This means everything from how a general counsel can use technology to automate through to what to do when a complicated transaction lands on your desk."
Sheehy's team includes Marlo Osborne-Smith, former Head of Clients Asia Pacific at Herbert Smith Freehills.
Although NewLaw will complement the existing PwC Legal offering in Australia, it will be a separate business.
"The time is right for us to complement our existing integrated teams and solution sets with this capability; it allows us to work with in-house legal teams in a capacity we have not been able to previously," adds PwC Australia's Financial Advisory Managing Partner, Tom Seymour.
Global law firm joins 'blockchain alternative' governing body
DLA Piper has joined a global governance body to oversee a key player in the burgeoning distributed leger technology sector.
Hedera Hashgraph is a 'blockchain alternative' distributed public leger technology which also has the backing on Deutsche Telecom, Nomura Holdings, and Swisscom Blockchain.
The organization held its first annual summit in Seoul on Wednesday and aims to offer a secure, reliable, platform for payments, smart contracts, and a myriad other uses for distributed leger technology.
As part of the Governing Council, DLA Piper will help oversee changes to the software run by millions of Hedera distributed nodes over time.
Scott Thiei, DLA Piper partner and its initial representative on the Governing Council, says that the technology represents significant developments for smart contracts including Know Your Customer and Anti Money Laundering compliance.
"We have been at the forefront of helping organizations understand legal frameworks and issues in leveraging blockchain and distributed ledger technology (DLT) for a number of years now and are also adopting such technology in our own client solutions," he said.
Prominent real estate transactions lawyer switches firms
A prominent real estate transactions lawyer has jumped ship from Jones Day to Latham & Watkins.
Neil Ferguson has more than 20 years' experience advising on joint ventures, fund formations, and mergers and acquisitions with a particular focus on real estate, real estate backed loans, and nonperforming loan portfolios.
The London-based partner represents investment banks, funds, and private equity firms on a variety of complex real estate transactions.