A well-regarded Adelaide lawyer has gone back to his roots and jumped ship from a major national to join a South Australian law firm as a partner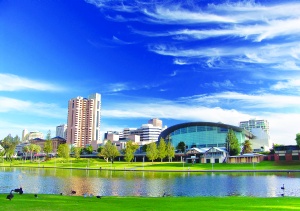 Prominent Adelaide lawyer, Rob Kennett, has joined South Australian law firm Cowell Clarke as a partner.
Kennett, who specialises in commercial litigation, joined Cowell Clarke from national law firm
HWL Ebsworth
Lawyers.
Previously, he was a long-standing partner with Adelaide-based Kelly & Co, which merged with HWL Ebsworth Lawyers earlier this year in a move to enter the South Australian market.
Cowell Clarke's managing partner, Jon Clarke, says Kennett is a highly respected and well regarded commercial lawyer with broad experience in the technology, media, manufacturing and resources sectors.
"His experience and expertise will be of enormous benefit to Cowell Clarke," he says. "He is a trained negotiator and qualified mediator and regularly acts in large corporate and intellectual property, technology transfer and commercialisation matters. He is highly regarded by clients and peers for his extensive commercial litigation and dispute resolution experience and we are delighted he has chosen to join us."
Kennett said today he was excited to be joining Cowell Clarke and was looking forward to working with a firm which had strong roots in South Australia once again.
"I have known Jon Clarke and Brett Cowell for a long time and remember them setting up the business," he says.
Kennett joined Kelly & Co in 1982 and at one stage was its managing partner.
"I am proud of what we achieved at Kelly & Co and proud of the service we delivered to Adelaide business," he says.
"Adelaide is different to the rest of Australia in that business and personal relationships are very important. Being part of a firm that has this as a central part of its culture is something I am very excited about."