A law firm with a unique structure that allows its lawyers to work when they like, charge how they like and earn 70% of the fees they generate is settling swimmingly into the Australian market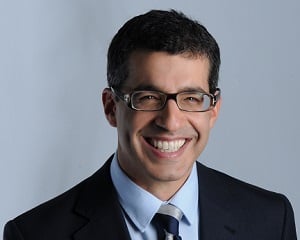 A British law firm that allows its lawyers to work when they like, charge how they like and earn 70% of the fees they generate is making its mark in Australia.
Keystone Law is the latest British law firm to open up a branch in Australia, and claims that its structure is different from the rest.
The firm, called
Keypoint Law
here, has welcomed its sixth senior lawyer to the team after being open for business for just a few weeks Down Under.
Iain Hogg joins the firm's corporate and commercial team from Fortune 500 company MRC Global, where he was director of legal and company secretary for the Asia-Pacific region.
With expertise across a range of industries including oil and gas, ports stevedoring and logistics, telecommunications, manufacturing and distribution, Hogg has 17 years of transactional experience on project in Australia, the EU and Asia.
Keypoint Law CEO Warren Kalinko told
Australasian Lawyer
that this level of expertise is a marker of the firm, and reflected in its five other high profile lawyers: Philip Argy, Paula N Chavez, Lee Pascoe, Shana Schreier-Joffe and Justine Toohey.
"It's a firm for senior lawyers – clients are not being serviced by intermediate or junior levels in this model," he says. "My background as a purchaser of legal services over many years has led me to the point where I don't want to be paying for a partner, senior associate and a junior lawyer – I just want to pay for an expert."
Keypoint follow a structure unique to the Australian market which sees its lawyers work under a hybrid model that allows for the flexibility of sole practice, while giving the benefits of a traditional firm structure.
Although the lawyers work from their own offices for day-to-day work, the central Sydney office provides all the normal services including meeting rooms, referrals, marketing, PI insurance and invoicing.
Kalinko says this model, along with the use of technology that has been developed over several years by its UK parents, has allowed the firm to pay its fee earner lawyers 70% of what they generate from clients.
Hourly billing targets and a required hourly rate are non-existent at the firm.
"There are a number of lawyers who don't want to practice within constraints, and taking these targets out of the equation introduces fresh relationships for the lawyer and their clients," he says. "There's an enormous amount of talent in the legal market, but not all of it wants to be in a traditional firm structure. If you're part of a medium-large firm and you're looking for something different you could consider going out on your own, but the difficulty with that is that you then have to handle all the logistics of running a business. This firm handles all the back office services."
The structure of Keypoint also lends itself well to lawyers wanting to go part-time, or partners who don't want to be working 90 hour weeks forever, Kalinko says.
UK parent Keystone Law, operating since 2002, has already enjoyed years of success with this "law set free" model, and both the lawyer and client growth there has been significant.
"We think that the [UK and Australian] markets are relatively similar and there's a great cultural similarity," says Kalinko. "We've tested this model carefully before launching to validate whether it would be appealing to Australian practitioners, and we've had an overwhelming response."