Pricing experts on the rise in law firms... Australian court to hear challenge to criminals' human right to use Facebook... and law firms back gay marriage...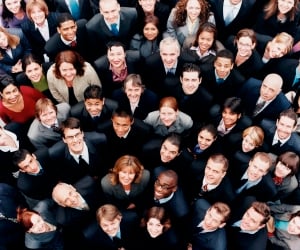 Pricing experts on the rise in law firms... Australian court to hear challenge to criminals' human right to use Facebook... and law firms back gay marriage...
Pricing experts now in most big firms
The results of a survey released this week show that among big law firms in the US, the majority (76%) now have pricing experts on staff – an increase of around 10% year on year. The report –
Pricing Professionals: Essential to Law Firm, An Ally to Clients
– found that more than a third of the firms questioned who had a pricing officer, had made it a dedicated role. The main reason for creating the position was to better serve clients' expectations of more flexible fee structures. The survey suggested that pricing departments would either stay at their current level or grow.
Read the full story.
Law firms in decline
The net number of solicitors firms in the UK has fallen by almost 800 in the last two years, according to new figures from the Solicitors Regulation Authority. The monthly report shows that the decline was at the rate of 27 per month and that for the year to February 2014, more than 1,000 firms had closed, merged or changed status. Lack of innovation and poor financial management are two of the key reasons cited for the closures.
Read the full story.
Challenge to criminals' human rights?
South Australia Solicitor-General Martin Hinton, QC, will be appearing in the High Court to defend the New South Wales law on criminals 'consorting'; having face to face or social media contact with known criminals. The law was changed to tighten the definition of habitual contact and the legal challenge is being brought by the first person to be arrested due to it, who claims that it infringes the right to freedom of association. The Australian Human Rights Commission also claims it breaches international conventions.
Read the full story.
Law firms support gay marriage
The US Supreme Court will be considering challenges to laws that ban same-sex marriages next year and a new survey shows that law firms are backing those wanting change. Reuters has looked into more than 100 court filings and found that 30 of the largest law firms in the US are representing challengers to the bans – none of them are defending the laws. Many of the firms are providing free or reduced rate representation under their pro bono programs.
Read the full story.
Lawyers criticise Australian Business Migration Program
It's been in operation for two years and was meant to bring new big businesses, but Australia's Business Innovation and Investment Program is now the subject of a Parliamentary inquiry, which has been told it's a 'dismal failure'. In its submission to the inquiry, Sydney legal firm Immigration Solutions Lawyers said that it had created an 'enormous decline' in applicants who were put off by strict conditions. There is also a suggestion that Chinese applicants were not keen to set up in a country where information may be shared with communist law enforcement in China.
Read the full story.
Not keen on the law? Write your own
A new bill to be considered in the US Senate was written by corporate lawyers in Delaware, concerned of course for their clients, but also protecting their fees. The issue surrounds a Delaware Supreme Court's ruling in favour of a company's bylaw stating that legal expenses in a shareholder dispute had to be paid by the losing party. Lawyers were concerned that if this became a common situation, lawsuits brought by shareholders may be discouraged which would damage shareholders' rights and also cut the opportunity for corporate lawyers to earn lucrative fees from the cases. Read the full story.