The firm has reported increased turnover and profits as it expands worldwide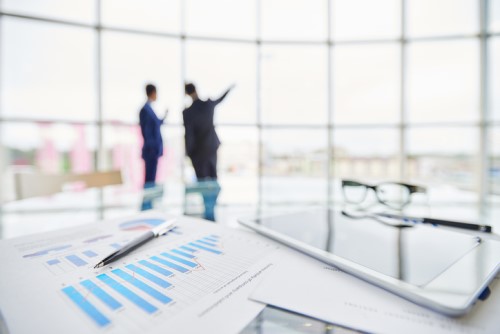 Pinsent Masons is well-placed to benefit from Australia's increased infrastructure spending, its Australian head said as the global firm reported an increase in turnover and profit in the just-ended financial year.
"Australia is experiencing an unprecedented boom in terms of infrastructure spend; billions have been earmarked by government for infrastructure development," said David Rennick, partner and head of Pinsent Masons Australia. "Given Pinsent Masons' hard-earned reputation as infrastructure and energy specialists, we are well-placed to capitalise on what is an extraordinary level of investment aimed at building Australia for the future."
Pinsent Masons recently reported that global turnover for the 2017-18 fiscal year totalled $802m, up 6% from the previous period. Had it not been for currency exchange headwinds, turnover increased 10%. Over the past five years, the global firm grew its turnover by more than 40% and its profit by 60%.
Profit per equity partner increased 4.4% year-over-year. In the Asia-Pacific region, Pinsent Masons revenues and headcount increased 6% and 8%, respectively, on the year.
The firm also said that 90% of its revenues are now from clients within the firm's core global sectors of infrastructure, energy, advanced manufacturing and technology, financial services, and real estate.
In Australia, Rennick said that Pinsent Masons offices have grown rapidly from 12 people in 2015 to about 80 today.
"We expect to continue growing at a brisk pace and delivering excellent results for our clients," he said.
Last year, Pinsent Masons added an energy- and infrastructure-focused practice in Perth to expand its team in the Sydney and Melbourne offices. It has also launched Vario in Singapore after a successful launch in Australia. The firm also acquired diversity and inclusion consultancy Brook Graham.
Projects related to China's "Belt and Road" initiative that have been undertaken by the firm have been a key driver of the recent growth. Pinsent Masons has recently advised on various projects connected to the initiative, including the US$1.4bn Hwange thermal power station investment deal in Zimbabwe.
The growth has also been fuelled by the firm's investment in people, it said. It has been named the top professional services firm for LGBT inclusivity by Stonewall UK, recognised as one of the top 50 UK employers for women, and was one of the first law firms in the UK's first social mobility index.
"Our vision is to be recognised as an international market leader in the global sectors in which we specialise. What we are seeing in our financial results, year-after-year, is the benefit of investing in being an organisation that clients enjoy working with," said John Cleland, Pinsent Masons managing partner. "Yes, that means building out our platform, investing in new propositions and delivering on the promise of technology-enabled legal services – but it's also about being an organisation where our values are imperatives."
Related stories:
NSW premier must wield firm hand on infrastructure plan
Global firm targets Perth, Asia-Pacific growth with transfer