Magic Circle firm expands its radius with US team hire… Virtual internships launched by Latham & Watkins…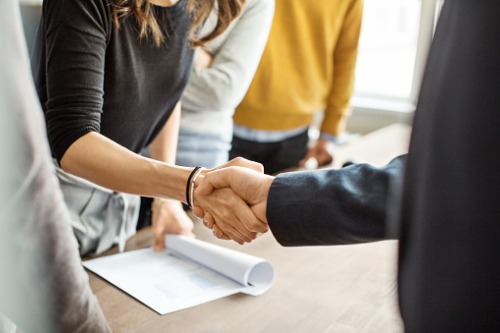 Pinsent Masons expands D&I advisory business
Brook Graham, the diversity and inclusion advisory business of Pinsent Masons, has expanded to Asia Pacific.
The business, acquired by the international law firm in 2017, already operates from offices in Europe, the Middle East, and South Africa, with additional consultant coverage globally.
The new Asia Pacific expansion is in response to client demand and will be led by longstanding Brook Graham consultant Justine Cooper.
"We're seeing increasing recognition across organisations in Asia Pacific of the benefits of a diverse and inclusive workforce. Some are making great progress, and some want to change but don't quite know how or where to start," she said.
Perth based employment partner Katie Williams added that clients are looking for more holistic solutions.
"Our clients don't simply view their business through a legal lens; they have commercial challenges and opportunities," she said. "We don't believe that Employment law and D&I should operate in silos; by bringing them together we can not only understand the legal and regulatory landscape in which a solution needs to exist, but also use legal instruments to their full potential to deliver meaningful change."
Brook Graham now has offices in Australia, China, and Singapore, as well as its Europe, Middle East, and South Africa locations.
Magic Circle firm expands its radius with US team hire
A top tier team of M&A lawyers has joined Freshfields Bruckhaus Deringer in New York.
The Magic Circle firm has hired Ethan Klingsberg, one of the top M&A lawyers in the US, along with a team of leading M&A, governance and litigation lawyers.
"The US is at the heart of our business," said global senior partner Edward Braham. "These exceptional lawyers bring substantial M&A, corporate governance and litigation experience to the firm, further strengthening our capabilities as a strategic advisor to US and global clients."
The team has joined from Cleary Gottlieb.
Virtual internships launched by Latham & Watkins
Latham & Watkins has launched two virtual internship experiences to give students real-world law firm experience.
The firm will leverage the technology platform provided by InsideSherpa to give participants an online training programme which allows them to receive feedback on simulated legal tasks and gain real-world experience.
In addition to the opportunity to undertake legal work, participants will learn more about life at Latham.
"As part of our efforts to recruit the best and brightest legal talent, we're committed to developing and exploring cutting-edge platforms and technology," said Abid R. Qureshi, Chair of the Recruiting Committee. "Our Virtual Experience Programs with InsideSherpa will help law students get a sense of what life is like at a global law firm."