The man who has overseen the success of Australia's fastest growing firm has revealed that Perth is the next plank in its ambitious expansion plan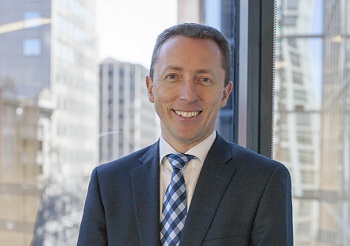 The legal market can soon expect a new entrant in the Perth market, says Mills Oakley Lawyers CEO John Nerurker.
Last week,
Australasian Lawyer
revealed Mills Oakley had topped its 2014 Fast Firms ranking, after the firm pegged 32% year-on-year revenue growth during the 2013/14 financial year, from $57.9m in 2012/13 to $76.5m.
During that period, the firm's headcount rocketed from 142 to 196, a growth of 38%.
Speaking with
Australasian Lawyer
, Nerurker says its growth would not stop there, and that Perth was the next location on its agenda, in addition to expected further growth in its new Canberra office early next year.
"It is fair to say we will continue to add depth to our team, but we are also focused on new geographies as we plan to continue to expand our office footprint; Perth is the next city for the Mills Oakley brand," Nerurker says.
The firm is not working to a particular timeframe for a Perth office launch, with Canberra having taken four and a half years to execute. However, he says he does have a number of current leads in Perth.
"When we opened in Canberra, we had two groups from global firms [
Norton Rose Fulbright
and
Ashurst
], and one from a national firm [DibbsBarker], and all arrived concurrently, and were branded Mills Oakley from day one.
"In that case everyone was able to join at the right time. If we could replicate that in Perth it would be terrific, but we won't make a rushed decision, as we are really in this for the long haul."
Nerurker says the firm's growth during the 2013/14 financial year had exceeded the partnership's expectations.
"It's a difficult market, it's a tight market and it's a very competitive market. To achieve such large growth in that climate really did surprise us all."
However, he says a number of factors had contributed to the firm's success story.
"We did of course expect to grow. A medium sized law firm with a lot of top tier talent in its ranks is well placed to grow in this economy, and we are certainly the beneficiaries of that.
"We have marketed ourselves as a firm with tier one expertise combined with value pricing, and that has resonated with corporates under pressure to reduce legal spend who don't want to compromise on quality of advice."
In addition, Nerurker says the globalisation of large national firms has been of assistance.
"It has certainly had a material impact; during the GFC we benefitted from clients voting with their feet, but since the globalisation of the legal profession we now have partners voting with their feet."
A lack of partner autonomy, pressure to raise rates, and the sidelining of some practice areas has in some cases contributed to a 'corrosive' effect on morale, he says.
Mills Oakley has also been the beneficiary of client moves to consolidate legal panels.
"Clients are expressing a clear preference for a smaller number of panel firms, and have been culling them accordingly. To survive on those panels firms need to have genuine breadth and depth of talent in the nominated areas of expertise."
Nerurker says Mills Oakley's strategic lateral hiring based on client feedback over a number of years has met those needs.
The firm has experienced particularly strong growth in the corporate advisory and financial services areas of its practice, with Nerurker reporting heavy investment in additional capabilities in those areas.
It has also been focused on bolstering its practice in areas of traditional strength, including property and workplace relations and employment.
A number of other factors have contributed to growth, according to Nerurker. He says a 'fair and transparent' remuneration and career development strategy meant staff were clear on the rewards of achievement.
Likewise, the firm's recruitment process is geared to identify partners and staff that fit the firm's culture and values.
"In some cases we may have to walk away from recruitment opportunities if we don't feel the right values are there, which can be a challenge if it's a partner that has a strong practice financially," Nerurker says.