Global law firm K&L Gates led by a team from Australia have advised B2Gold Corp on a US$570 million merger with Papillon Resources Limited, a deal that the Perth resources partner says may signal a return of confidence to the mining industry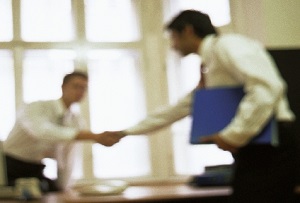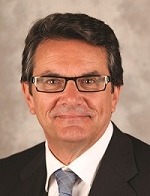 The Perth-based resources partner of a team from K&L Gates that acted for B2Gold Corp (B2Gold) in a merger by scheme arrangement with Papillon Resources Limited (Papillon) says the deal could signal a return of confidence to the mining industry in Australia.
Simon Salter told
Australasian Lawyer
that the international transaction proved a great opportunity to work with one of the more major mining companies in the world.
B2Gold and Papillon have just entered into a definitive merger implementation agreement, with the completion of the merger expected by the end of September 2014.
The terms of the merger include an agreed exchange ratio of 0.661 B2Gold common share for each Papillon ordinary share held.
The K&L Gates team advising B2Gold was led by Salter, senior associate Riley Kemp, and lawyer Philip Murray, who were assisted by Sydney tax partner Betsy-Ann Howe, as well as Melbourne employment partner Kathy Dalton and special counsel Michaela Moloney. Randall Chatwin of Lawson Lundell LLP acted for B2Gold as legal counsel in Canada.
On the Papillon team, Australian counsel was led by Michael Bowen of Hardy Bowen, and the Canadian representatives were Stikeman Elliot.
Salter says that although from a corporate perspective the transaction is relatively straight forward, below the surface the amount of work involved is extensive and complex.
The major challenges come largely because the transaction is multi-jurisdictional, he says.
While B2Gold are listed on the Toronto Stock Exchange with a home in Vancouver and have assets spread throughout the globe, Papillon are listed on the Australian Stock Exchange with a home in Perth and predominantly have assets in Mali.
"It's complex: You've got assets in varying levels of development, you've got to overlay over all of that the jurisdictional issues, and there are political risk issues associated," says Salter. "Countries like Mali have a fairly recent history of civil disturbance."
Much of this work means comprehensively covering any potential due diligence issues on both sides.
This includes meeting requirements under the Australian Corporations Act and ASIC regulations. An independent expert is also needed to provide a report about the value of the consideration being offered for Papillon shareholders, which includes looking at the underlying assets of B2Gold and attaining technical advice from qualified mining engineers.
A court in Perth will look over all of the documents that are due go out to Papillon shareholders, and the shareholders will then meet to decide whether or not to go ahead with the scheme of arrangement.
"This is kind of like an iceberg – the one ninth that's available for public view is a relatively straightforward transaction, but what isn't necessarily apparent is the amount of work involved below the surface," Salter says.
He says K&L Gates were chosen to act for B2Gold after working with them previously over their mammoth approximately CAD$1.1 billion merger by scheme of arrangement with CGA Mining Limited in January 2013.
That merger was one of the largest that occurred during 2012/13, says Salter, especially in light of more recent difficulties facing the mining sector.
"Whether or not the B2Gold move on Papillon signals a resurgence of interest among the Canadian mining companies to invest in Australian mining companies and their assets I don't know, but I think it's a good move for the industry and signals a return of confidence that's long overdue," he says. "What is noteworthy is that we're seeing a large Canadian company come into the Australian market at a time when the mining industry is going through difficulties."