Dentons adds Peru to its growing network… Legal recruiter launches talent management division…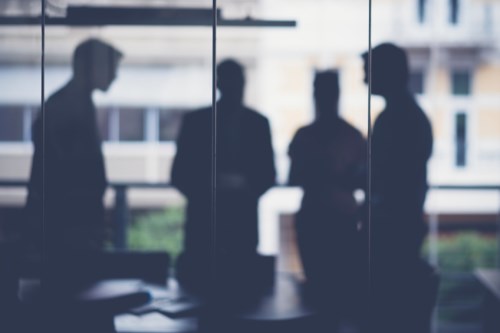 Partners are unwilling to change, holding law firms back
The legal profession is operating in a 'new normal' of increasing price competition, a need for greater efficiency in service delivery and technology innovations.
On top of that, many law firms have underperforming lawyers and partners who are not busy enough, according the 2017 Law Firms in Transition Survey from US consulting firm Altman Weil.
"Law firms are slowly changing in response to market pressures," said Altman Weil principal and survey co-author. "Progress is not linear in most firms – not every effort is an overnight success, and many firms are making only cursory investments. But we're starting to see that certain investments are paying off."
The survey reveals chronic underperformance with 88 per cent of firms reporting underperforming lawyers and 52 per cent of equity partners not sufficiently busy. Non-equity partners aren't busy enough in 61 per cent of firms.
Half of US law firms are trying out innovations; including technology, new business ventures and efforts aimed at client engagement and retention.
The report also reveals a reluctance to change among partners with 65 per cent of law firm leaders saying their partners resist most change efforts while more than half of partners are not aware of what they could change.
"Lawyers are very good at interpreting data that's set before them, but they also need to ask: What don't we know that might matter?" said Altman Weil principal and survey co-author Tom Clay. "Adequately educating partners about current market realities is a critical first step in achieving necessary strategic change."
Dentons adds Peru to its growing network
Global law firm Dentons is joining with Gallo Barrios Pickmann in Peru as it continues to expand its presence in Latin America.
"With this combination we are truly poised to become one of the leading firms in Latin America," said Elliott Portnoy, Global CEO of Dentons. "We are growing faster there—and with truly high-quality firms—than anyone has ever done before."
The combination has yet to be approved by the partners of both firms, with a vote expected within weeks and a completion of the combination by the end of 2017.
Legal recruiter launches talent management division
Major, Lindsey & Africa has launched a legal talent management consulting arm to help lawyers and in-house legal teams increase performance, productivity and engagement.
"We take a highly customized and client-centric approach to determining the project scope, developing a project plan and producing deliverables that will lead to the desired results for the individuals, team and organization involved," said partner Miriam Frank, who will lead the new division.
"More than ever, lawyers need to be nimble in adapting to the changes and demands of business. An investment in legal talent management consulting can provide an essential competitive edge," added Frank.