Law firms pursuing strategies of recruiting star partners from their competitors may be making a mistake without a cultural fit.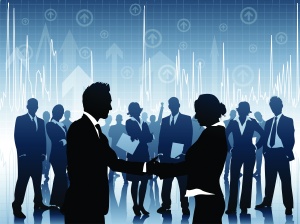 Lateral hiring can be a success if it is focused on finding the right people for the right reasons rather than just quick financial growth motives, according to last year's fastest growing Australasian firm.
Mills Oakley
Lawyers CEO John Nerurker told
Australasian Lawyer
achieving cultural cohesion within his firm was the key to successful lateral hiring – meaning that the process can take quite a long time.
"Being friendly, accessible and delivering for clients year in and year out is an attribute of our firm that we take enormous pride in," he said.
"That requires a focus on hiring the right people for the right reasons, and we certainly invest a lot of time and resources into doing that."
Mills Oakley was named
Australasian Lawyer
's fastest growing firm in 2014 after it achieved 32% year-on-year revenue growth during the 2013/14 financial year, from $57.9m in 2012/13 to $76.5m. The firm's headcount jumped from 142 to 196, a growth of 38%.
Though the firm announced the launch of a Canberra office late last year, it took four and a half years to put the pieces in place, with the firm expecting to announce another hire there early this year.
"Our long-term strategic vision is to be a leading national law firm, not just increase the number of geographies we are present in," Nerurker explained. "We are maintaining an open mind about how large we need to become, and the timeframe really depends on finding the right teams so our cultural cohesion can be maintained."
Nerurker said the firm's recruitment process was "careful and thorough", to ensure that partners and staff that join the firm not only have strong legal skills but align with the values and culture.
"We may have to walk away from some recruitment opportunities if we don't feel the values are there, which can be a challenge if people have a strong practice financially," he said.
Combined with investment in professional development after joining, Nerurker said clients benefit from that cultural cohesion, as they are able to put long-term trust in its value proposition.
Nerurker said the firm walks away from far more opportunities than it progresses, living by the motto, 'recruit in haste, repent at leisure'.