HSF hosts event to launch Pro-Bono Week… Dentons boosts energy practice with Ashurst hire… AI robot providing litigation help in Beijing court…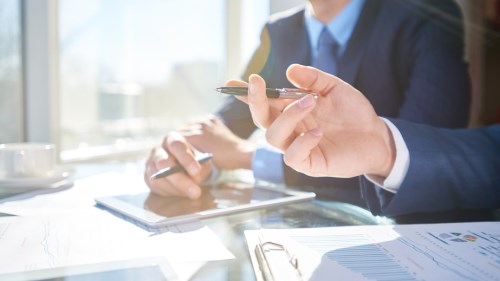 Paradise Papers law firm blames criminal act
The law firm at the centre of the Paradise Papers scandal which has exposed thousands of wealthy individuals, businesses and investment funds, says it has done nothing wrong.
Documents from offshore specialist Appleby make up around half of the 13.4 million that have led to the International Consortium of Investigative Journalists' worldwide expose which includes The Queen's private investments.
In a statement, the law firm says that the documents were not leaked as widely reported but were obtained from "a serious criminal act. This was an illegal computer hack."
The firm further states that the incident was not the work of anybody at the firm and that journalists' reports that Appleby had not replied to their detailed questions were false.
The statement concludes that the firm does not tolerate illegal behaviour and is committed to the highest standards which include advising clients on lawful ways to conduct their business.
HSF hosts event to launch Pro-Bono Week
Herbert Smith Freehills
has welcomed Australian human rights commissioner Edward Santow at the launch of its Global Pro-Bono Week.
The firm-wide focus brings together a variety of people and organisations tackling complex social issues and championing human rights, including through legal advocacy and community engagement.
The lunch event on Monday celebrated the ongoing courage and hope of those working in non-profits to improve the lives of the most vulnerable people in our communities.
"Pro bono legal assistance is an essential element of our professional responsibility, and Herbert Smith Freehills remains committed to partnering hand in hand with groups that are delivering positive social change for the betterment of all," said Brooke Massender, Herbert Smith Freehills head of pro-bono.
Dentons boosts energy practice with Ashurst hire
Dentons has hired a former Ashurst counsel as a partner in its energy and infrastructure practice in the Middle East.
Mhairi Main Garcia specializes in the project development, M&A and capital markets aspects of energy and infrastructure projects, and will be based in Denton's Dubai.
AI robot providing litigation help in Beijing court
Beijing First Intermediate People's Court is using a robot powered by IBM Watson's artificial intelligence to advise visitors about litigation.
Innovator Magazine reports that the technology is able to memorise and explain thousands of Chinese laws and regulations to court visitors. The robot was created by Chinese firm Qihan.