The government plans to curb "double dipping" which could mean many new mothers would lose up to $12,000.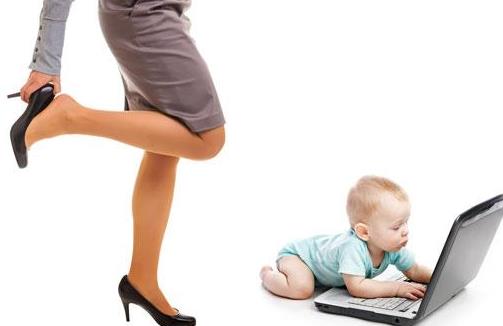 An employment lawyer has condemned the government's plan to alter the planned parental leave scheme which could mean many new mothers would be up to $12,096 worse off.
Bianca Mazzarella of the law firm McDonald Murholme has told
The New Daily
that the plan to curb what is being called "double dipping" is "unAustralian" and will "punish up to 50,000 pregnant women.
Proposed legislation aims to stop mothers from claiming from both the government's and their workplace parental leave programs as early as January next year which would affect women who are currently pregnant.
Currently, the program provides eligible working mums 18 weekly payments of $672, even if they also claim from their employers' paid parental leave program. The new law aims to stop this "double-dipping," only topping up employer payments if they fall below the $672 minimum.
"Many mothers-to-be have already planned their maternity leave," Mazzarella told
The New Daily
. "Retracting the scheme will leave many families struggling to make ends meet."
"As many working mothers rely on the scheme, if this new legislation is passed it will affect the health and safety of expectant mothers as many will feel forced to work as close to their due date as possible," she added.
Labor is opposing the proposed law, saying between 40,000 and 50,000 women who are already pregnant will be hurt by the measure.
"This is a direct attack on paid parental leave, a direct attack on those mothers who are trying to combine their work and family responsibilities, and will leave thousands and thousands of new mothers in this country worse off," said Labor's family spokeswoman Jenny Macklin on Sunday.
"What this will mean is a very, very difficult choice for working mothers. Either they will have to cut short their paid parental leave to go back to work because they have to pay their bills and that will of course mean they have to spend less time with their babies. Or they decide to stay at home and of course that means they will be thousands of dollars worse off," she said.
Senator Nick Xenophon has said that preventing mums from claiming from the Federal Government and their employers' paid parental leave schemes is "manifestly unfair."
Social Services Minister Christian Porter has defended the proposal saying it would make the scheme fairer.
"This measure ensures that the taxpayer-funded PPL scheme acts as a fair safety net for those families who do not have access to substantial public-sector or corporate schemes," he said.
"Currently a parent earning $140,000 annually can receive a combined government and employer PPL amount of more than $44,000 – this is more than another parent working a minimum wage will earn in an entire year and that is not fair."
Related stories:
BigLaw firm gives new parents full pay for less work
Family law expert urges courts to consider social media use in DVO approvals