While relationships are cut, the amount of work sent to outside firms likely stays the same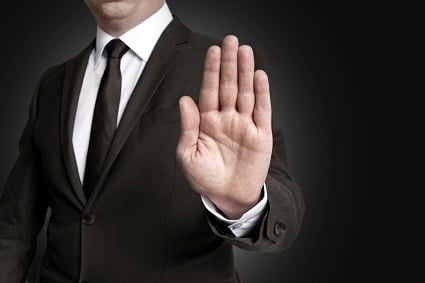 Nearly half or general counsel and chief legal officers say they may end relationships with outside counsel this year due to underperformance, the latest Association of Corporate Counsel (ACC) Chief Legal Officers 2017 Survey
found
.
Among the more than 1,000 respondents of the ACC's annual survey, 10% said they will definitely end relationships with underperforming outside counsel or law firms this year. Meanwhile, 36% said they may do the same. In 2016, 31% said they terminated at least one law firm or outside counsel relationship due to underperformance.
The amount of work in-house legal departments send outside the firm is likely to stay the same, however, with 48% of chief legal officers anticipating the amount of work send out to remain the same this year. A significant 31% even said they will increase the amount of work outsourced, while just 18% said they will insource more matters. Those who said that they may terminate outside relationships this year noted intent to hire a new firm to perform the same work done by former outside firms.
According to the study, there was only a minimal change to total law department budgets year-on-year. Comparing outside budgets and inside budgets, however, revealed that estimated increases to inside budgets were slightly larger than for outside budgets. Meanwhile, 26% of top in-house lawyers said they would grow their departments this year, the same as the response last year.
Meanwhile, ethics and compliance topped the list of in-house lawyers' most pressing concerns, with 74% of respondents rating it as extremely or very important in the next 12 months. This was followed by regulatory or environmental changes with 71%, information privacy with 68%, data breaches and protection of corporate data with 66%, and technology developments with 59%.
Another noteworthy finding of the study is that a gender pay gap still exists among in-house counsel. Male CLOs are more likely than female peers to make US$300,000 (or about $400,000) annually, in line with results last year. More female than male CLOs also make less than $200,000 (or about $265,000) a year.
Related stories:
Most firms lack cybersecurity crisis management playbooks, GCs reveal
US GCs upbeat on Trump administration