The firm will have the best interests of Indigenous clients and lawyers in mind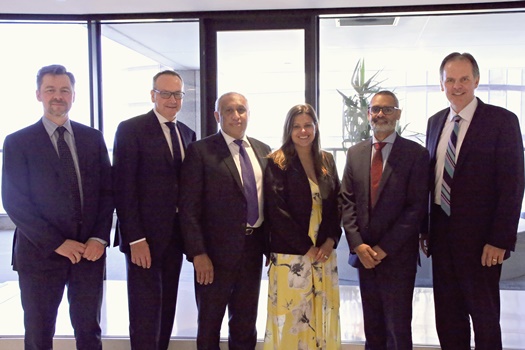 Norton Rose Fulbright (NRF) is helping launch a majority Indigenous-owned law firm in Australia.
The global law firm is forming Jaramer Legal in a joint venture with Mailman Law principals Bevan Mailman and Brian Bero. The firm will have the best interests of Indigenous clients and lawyers in mind, NRF said.
Mailman and Bero have been named the principals of Jaramer Legal. The firm's board includes Kristal Kinsela and senior NRF partners Peter Cash, Michael Greene, and Rebecca Hoare.
Mailman said that it is fantastic to be able to work with NRF partners again on such an important initiative that will bring real benefits to Australia's Indigenous communities.
"Jaramer Legal will fill an important gap in the market for delivering multi-faceted advice to organisations involved in Indigenous procurement and exciting new projects in Australia. As the firm grows, it will also bring much-needed employment and career development opportunities for Indigenous lawyers," he said.
Bero said that although he has always enjoyed commercial work because it is challenging and rewarding, he also sees that Aboriginal and Torres Strait Islander peoples are not well represented as lawyers in commercial law.
"The time is right to establish such a unique JV to provide greater representation and empower ourselves as Indigenous Australians to have greater influence in the legal and political landscapes as well as taking a meaningful part in the development of wealth for our nation," Bero said.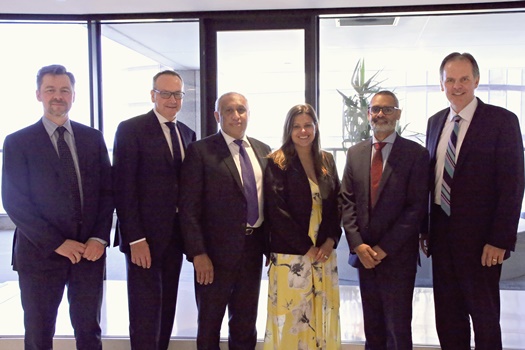 (L-R) Peter Cash, Wayne Spanner, Bevan Mailman, Kristal Kinsela, Brian Bero, and Michael Greene
Focus on Indigenous interests
Jaramer Legal will prioritise job opportunities and investment in the professional development of Indigenous commercial lawyer, the global law firm said. NRF will have a minority stake in the firm and will provide support through capital, premises, and lawyers on secondment.
The new firm will provide culturally sensitive and high-quality legal services to government and corporate organisations, including in procurement and execution of Australian projects and other business ventures. It will be uniquely placed to assist government departments and private organisations with their responses to Indigenous procurement policies of federal, state, and territory governments.
Jaramer Legal will also inherently work toward improved economic outcomes for Indigenous peoples under the Australian government's "Closing the Gap Policy" and other initiatives. The firm will focus on driving positive outcomes for Indigenous businesses and communities through the development of their land, working under federal frameworks and the "Developing Northern Australia" initiative.
"Jaramer Legal is an exciting new development for our firm, its clients, and for Indigenous businesses and communities in Australia. We believe this unique joint venture will provide an excellent platform to deliver on our commitment to helping to build strong and sustainable Australian businesses and improving economic outcomes for Indigenous peoples, as well as employment opportunities for Indigenous commercial lawyers. We couldn't be happier that Bevan, Brian and Kristal are collaborating with us to build this important new firm," said Wayne Spanner, NRF managing partner in Australia.
"I would also like to thank my colleagues Peter Cash, Michael Greene and Rebecca Hoare for their considerable work in getting this new business established," he said.