Litigation funder forms own insurance company… Hong Kong boutique for former Baker McKenzie practice head…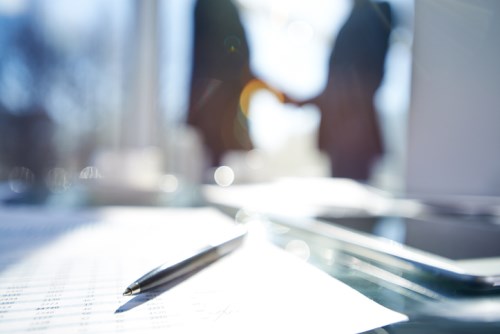 NRF appoints Sydney partner to lead global team
Norton Rose Fulbright has appointed Nick Abrahams as the global head of its technology and innovation industry group.
The Sydney-based corporate partner has wide experience of the sector both in and out of law; and was previously head of the firm's technology and innovation group for Asia-Pacific.
Abrahams is heavily involved in the technology sector as a lawyer, advisor, non-executive director, former Dotcom entrepreneur and investor; and says NRF is a key partner for the industry.
"Right across our firm, we are focussed on working with the big global technology companies as well as those fast growing scale-ups that are going to be the global players of the future," he said. "We are leveraging our global capabilities in disruptive technologies like artificial intelligence, autonomous vehicles, blockchain, fintech and cryptocurrencies to ensure our clients get best-of-breed advice from our market leading lawyers around the world."
Litigation funder forms own insurance company
Burford Capital is launching its own global insurance company to offer clients cover against the risk of adverse costs of commercial litigation and arbitration.
The UK-based firm which expanded to Asia Pacific with a Singapore office last year, has filed papers with regulators in Guernsey for the new venture Burford Worldwide Insurance Ltd.
Burford Capital has written more than 50,000 English insurance policies for the middle market through its agency relationship with MunichRe.
This new venture will be global and focus on larger, more complex litigation and arbitration. This will address a gap in the market which currently makes it difficult to proceed on claims approaching GBP £20 million.
"Burford has extensive experience in providing adverse costs insurance. We brought our prior business to an end as its agency structure and its increasing platform costs were undesirable, but we see considerable demand for adverse costs coverage in the large dollar claims in which we specialize, and it makes eminent sense for us to meet that demand through our own insurance provider," CEO Christopher Bogart explained.
Hong Kong boutique for former Baker McKenzie practice head
William Marshall, former trade and supply chain practice head for China and Hong Kong at Baker McKenzie has formed a boutique law.
Marshall has been with Deloitte since leaving Bakers in 2016 after three years leading the practice; he was previously with DLA Piper as of counsel.
The new Hong Kong-based firm, William Marshall & Co., will focus on trade including customs, supply chains, and foreign direct investment.