More than 70 students and lawyers from top firms participated in the hackathon that culminated in a "Shark Tank" style pitch.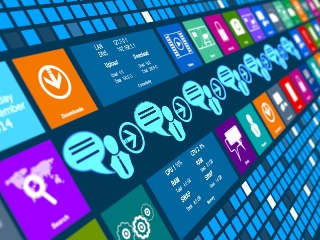 Fresh ideas for legal applications were developed in a 54-hour hackathon which saw more than 70 university students working alongside dozens of lawyers from top firms.
The "Disrupting Law" event, organised by the
Queensland University of Technology
Starters and The Legal Forecast, yielded apps that include an artificial intelligence chat-bot that automatically searches for underserved clients, a web app that tracks and reminds of critical dates in contracts and a pro bono work management system that also enhances law firm and community legal centre communication.
"The business models presented by the teams were outstanding," said Tegun Middleton, a lawyer at
McCullough Robertson
who along with Milan Gandhi, a research clerk at the same firm, founded The Legal Forecast in 2015.
"They were innovative, well thought through and all contributed toward improving access to justice or solving a very real problem within the legal industry," added Middleton, who serves as The Legal Forecast's president.
McCullough Robertson is a major supporter of the organisation founded by Middleton and Gandhi. The organisation encourages young lawyers to consider the role of innovation in improving the practice of law, the legal system, and most importantly, access to justice for everyday Australians.
The winning application after the ideas were pitched to a "Shark Tank" style panel of judges by the end of the August 5 to 7 event does just that: improve access to justice.
Clinching the major prize is the app LawBot which was developed by the team coached by law firm King & Wood Mallesons.
The app utilizes artificial intelligence to scan social media for clients unlikely to seek and consequently receive justice and provides bespoke self-help guidance and referral services to them using Facebook Messenger.
Awarded runner up is the creation of the team coached by
DLA Piper
. Called Contrak, the online application lets users upload legal documents such as contracts and reminds of critical dates in these documents.
Winning the social impact award was ProBoCAM which was created by the team coached by Herbert Smith Freehils.
The application improves efficiency and information sharing between law firms and community legal centres dealing with pro bono work. The client account management system and file storage tool efficiently streamlines information processed during their pro bono hours and relieve the pressure from CLCs through the sharing of data and template precedents.
Students involved in the event came from a range of disciplines including law, justice, business, design and IT. They were coached by lawyers from 12 top law firms as well as beneficiary not-for-profit organisations.
The law firms involved in the inaugural event are
Ashurst
, Blackston Lawyers, ClarkeKann Lawyers,
Clayton Utz
,
Corrs Chambers Westgarth
, DLA Piper,
Herbert Smith Freehills
, HopgoodGanim Lawyers,
Jones Day
, King & Wood Mallesons, McCullough Robertson and Mullins Lawyers