Global firm launches Women in Tech initiative… Eversheds Sutherland expands with Czech merger…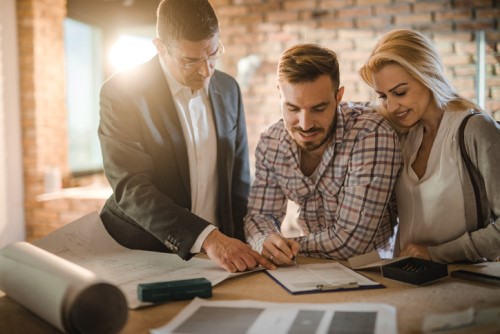 Australian early-stage startups will benefit from a new partnership between Norton Rose Fulbright and seed investment program Skalata Ventures.
NRF will be the principal legal partner of Skalata Ventures and will be the preferred supplier of legal services to the early-stage firms that Skalata works with.
The collaboration was developed by James Crowe, the former Melbourne head of corporate at Herbert Smith Freehills, who joined Norton Rose Fulbright in October this year after working in the startup sector.
"Having worked in the startup sector, I know from personal experience how challenging it can be to scale an early stage company. Skalata Ventures will help founders navigate this critical pre-venture capital stage," said Crowe. "Norton Rose Fulbright's global capability and strategic focus on technology and innovation make us a natural partner for Skalata Ventures and we look forward to supporting the next generation of great Australian companies."
Global firm launches Women in Tech initiative
Linklaters has made a commitment to get more women working in its technology and innovation roles across its global network.
The firm, which includes a global alliance with Australian firm Allens, has launched its Women in Tech working group to drive change and tackle gender imbalance. For example, the group will review the recruitment process for tech roles to ensure they appeal to genders equally.
"Technology in law is an exciting and important space to work, and greater diversity in this function will drive innovation and performance," said Bruna Pellicci, Chief Technology Officer. "It's promising to see work on diversity across our technology teams already in motion at Linklaters, and that diversity and inclusion is so embedded in the strategy here".
The firm has also become the first magic circle firm to commit to the UK government's Talent Tech Charter which encourages companies to share best practice on achieving a gender and age-balanced approach to recruitment and actively collaborate with other organisations to create meaningful change.
Eversheds Sutherland expands with Czech merger
Global firm Eversheds Sutherland is combining with its long-standing relationship firm in the Czech Republic and Slovak Republic.
The addition of Dvorak Hager & Partners (DHP Legal) brings Eversheds Sutherland's coverage to 68 offices in 34 countries. DHP Legal has 49 lawyers including 8 partners.
"The continued expansion of our global platform is a key part of our strategy, and one which has gathered real momentum in Europe in the past year," said Lee Ranson, Eversheds Sutherland CEO. "The Czech and Slovak Republics are a natural fit for us as is DHP Legal, one of the region's most highly regarded law firms. I am delighted to welcome our new colleagues to Eversheds Sutherland."