The firm denies such a break clause is in play between the Australian and Chinese partnerships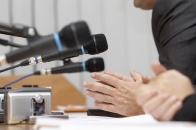 There is currently no termination clause between the Australian and Chinese partnerships of King & Wood Mallesons,
Australasian Lawyer
can reveal.
The Lawyer
recently reported that the firm has delayed a review of the "successes and failures of its Sino-Australian merger," a process which could have led to the triggering of a "five-year break clause" which was part of the agreement when the two firms combined.
"There is no termination clause or formal five-year review underway. The China, Hong Kong and Australian practices are aligned around our global strategy and future direction of the firm,"
KWM
told
Australasian Lawyer
.
The firm does have an International Management Committee and various other global working groups, but these groups have always been tasked to look at improving the global network.
The mention of a breakup clause comes as KWM deals with the aftermath from the closure of its Europe, UK, and Middle East (EUME) partnership formed largely from legacy SJ Berwin, which merged with KWM in 2013. KWM was formed in 2012 when Australia's Big Six firm Mallesons Stephen Jaques combined with Chinese Red Circle firm King & Wood PRC Lawyers.
KWM has established a new presence in Europe and had earlier confirmed to
Australasian Lawyer
the identity
of 17 of its 33 partners who are staying with the new business unit.
Recently, a group of around 200 former staff of KWM EUME, which includes lawyers,
sued
over the handling of redundancies after the appointment of administrators on 17 January.
Related stories:
Tim Bednall to return to Australia
'Lack of core leadership' sank legacy SJ Berwin, says KWM China