The Ninth Circuit judge received at least 28 citations in the last two decades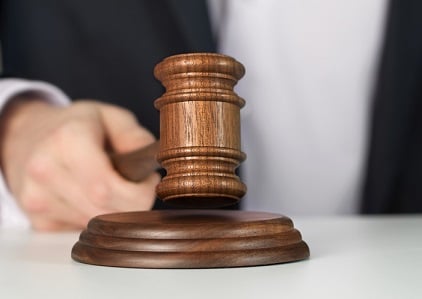 A judge who recently joined the bench of a prominent appellate court in the US has a past of repeated traffic law violations.
Ryan Nelson, who was recently confirmed to the United States Court of Appeals for the Ninth Circuit, received at least 28 citations for traffic violations over the last two decades. In nine of those cases, there were findings or pleas of guilty, reported the American Bar Association Journal, citing information dug up by The Wall Street Journal.
The citations included speeding, making illegal turns, and violating seatbelt laws. He was also cited for failing to obey traffic lights and signs, to register his vehicle, to carry proof of insurance, and to get a vehicle inspection.
The Ninth Circuit has the appellate jurisdiction over the district courts in Alaska; Arizona; the central, eastern, northern, and southern districts of California; Hawaii; Idaho; Guam; Montana; Nevada; Northern Mariana Islands; Oregon; and the eastern and western districts of Washington.
Nelson, who from 2009 was general counsel for nutritional supplements company Melaleuca, was confirmed on 11 October and was sworn in to the court in San Francisco on 21 October. The Idaho Press reported that Melaleuca is controlled by a prominent Republican Party activist.
The new judge, whose private practice experience includes a stint at Sidley Austin, was previously an assistant attorney-general at the US Department of Justice. He was special counsel for Supreme Court nominations for the ranking Republican member of the US Senate's judiciary committee and deputy general counsel at the office of management and budget.