The new head will oversee nine offices including Australia, Greater China and North & Southeast Asia... Law firms fail on customer service says report… China hits back at US following criticism over lawyers' crackdown…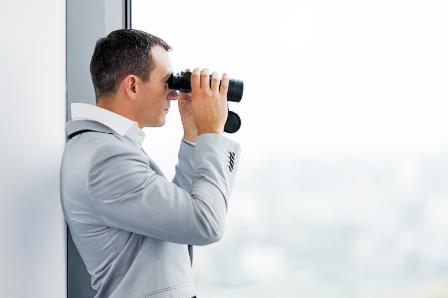 New head for international firm's Asia-Pacific region
Geraint Hughes has been appointed regional managing partner for Asia-Pacific at international firm
Clifford Chance
. He will assume responsibility for the nine offices including Australia, Greater China and North & Southeast Asia.
Hughes is well-acquainted with the region having spent the last 6 years as managing partner of the firm's Singapore office. In that time, Clifford Chance has doubled its size in Singapore and grown its headcount across Asia-Pacific by almost 70 per cent to more than 450.
His new role means a relocation to Hong Kong for Hughes in June; his replacement as managing partner for Singapore will be announced in the weeks ahead.
Current Asia-Pac managing partner Peter Charlton has been in the role for eight years and will return to London following a transition period working alongside Hughes.
Law firms fail on customer service says report
The legal profession is lagging behind other professional services when it comes to customer service according to a new report. The 'Benchmarking Legal Services' study from UK-based Peppermint Technology looks at what clients want from their law firms and how firms can meet those demands.
Ahead of the full release next week, some key findings have been revealed including that legal services achieved the lowest customer satisfaction score compared to accountancy, financial services, retail, insurance and consultancy. Sixty-per cent of law firms do not ask for customer feedback regularly.
The report also shines a light on the fragility of many law firms with 1 in 5 making a loss and 13 per cent close to ceasing trade. There is also insight into investment with 30 per cent not introducing any new initiatives in the last two years and law firms spending less as a percentage of turnover than financial services, accountancy or consultancy firms.
China hits back at US following criticism over lawyers' crackdown
The Chinese authorities have hit back at a new report from the US State Department which criticizes China's human rights record. The Americans specifically reference the crackdown on lawyers which it called "severe".
In its response, China's State Council condemns America's own human rights record and its "rampant gun-related crime."
Reuters reports that China permanently disbarred prominent human rights lawyer Pu Zhiqiang on Thursday. Last year he was given a three-year suspended sentence for publishing comments online that the government said would incite racial hatred.