KPMG has announced the appointment of a new general counsel this morning.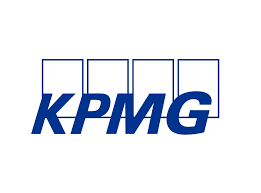 KPMG has announced the appointment of Louise Capon as partner and general counsel in Australia, replacing Anne Collins who will take up the role of KPMG's international global general counsel in London.
Capon spent 11 years as a corporate partner at
Herbert Smith Freehills
before moving in-house as senior legal counsel at Orign Energy, where she managed the company's corporate matters. She studied law at the
University of Sydney
before moving to London to do a stint as a solicitor at Holme Roberts & Owen.
"This is a rare opportunity to work across all divisions of an organisation at an exciting time in its growth trajectory in Australia," she said of her new appointment.
Australia CEO Gary Wingrove said the Capon's strong leadership will aid the growth of the firm.
"With the rapidly changing marketplace and continued execution of our firm's growth strategy, we require a high level of legal advice and support from our general counsel and team," he said.
"We are extremely proud that Anne's abilities have been recognised internationally, and she is now heading the function globally.
"Louise brings to the firm broad commercial legal experience in large matters, plus strong leadership skills. We are delighted to announce her appointment."
Capon will commence with the firm on 31 May.