A major communications technology provider has announced the appointment of two senior executives to its AU/NZ management team, including a well-respected corporate counsel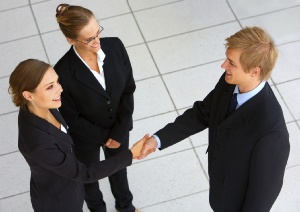 Communications technology provider, Avaya, has announced the appointment of Isabel Botha as corporate counsel for Australia and New Zealand.

A graduate of the University of Pretoria in South Africa, Botha was admitted as a lawyer to the Supreme Court of New South Wales in 2006 and is a member of the law societies of New South Wales, Botswana and the Northern Provinces of South Africa.

Prior to joining Avaya, Isabel held the position of legal counsel for CA Technologies in Australia, and also served as in-house counsel to iSoft Group, one of the world's largest providers of healthcare IT solutions.

Botha is passionate about IT and the opportunities it brings. In particular, she sees huge value in the use of videoconferencing platforms to extend the reach of key services across the country.

Tony Simonsen, Avaya's managing director in Australia and New Zealand, says the lawyer will contribute significantly to the company.

"Isabel's drive for collaboration and her unwavering commitment to operate with integrity will ensure we build strong relationships and negotiate mutually beneficial outcomes with our customers and partners, to grow the Avaya [Australasia] business," he says.

Alongside the corporate counsel announcement, IT business guru Jeff Sheard was also appointed as the head of enterprise and government sales for Australia and New Zealand.