Two women accused of killing DLA Piper lawyer David Messerschmitt have entered guilty pleas in court… Are lawyers being hypocritical on diversity?... UK market set for consolidation of law firms… Law firms link for Shenzhen venture…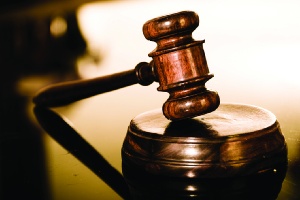 Women suspected of killing lawyer plead guilty
Two woman accused of murdering
DLA Piper
lawyer David Messerschmitt have plead guilty in the Superior Court of the District of Columbia.
Jamyra Gallmon, 21, pleaded guilty to second-degree murder with a weapon in the death of 30-year-old Messerschmitt in February. Messerschmitt was found dead in a Washington hotel room with multiple stab wounds in February. According to the Washington Post, Gallmon's roommate and alleged girlfriend Dominique Johnson, 19, also of D.C., pleaded guilty to a charge of conspiracy to commit robbery for her role in events on the day of the murder.
Court documents previously released revealed Gallmon told police that she went to The Donovan hotel on February 9 with the intention of robbing Messerschmitt, but stabbed him with a knife after he grabbed her arm and they started fighting. An autopsy found Messerschmitt was stabbed at least seven times, including once through the heart.
Johnson was released until her sentencing on Aug. 14
Are lawyers being hypocritical on diversity?
Eighty-eight per cent of lawyers are white. That's according to the US Department of Labor statistics which reveals that the legal profession, at least in America, is one of the least diverse professions. Writing in the Washington Post law professor Deborah L. Rhode says that part of the problem is a lack of consensus that there is a problem. She highlights that many legal figureheads are from diverse backgrounds including Supreme Court judges and the US attorney-general.
However in less high-profile roles there is less equality, not just in ethnicity but gender, too. She notes that women make up a third of the profession but only a fifth of partners, GCs and law school deans. Black, Asian-American, Latino and Native American groups make up a third of the US population and yet just 7 per cent of law firm partners and 9 per cent of GCs. Although some claim that there is a smaller talent pool among minorities, Rhode points to examples where there is clear bias and concludes that law firms cannot just talk about diversity and have policies in place, they need to hold individuals within their firms accountable for the results.
UK market set for consolidation of law firms
A firm headed by a former commercial lawyer and legal consultant is set to sweep up 60 regional law firms in the UK and add "innovation to a moribund market." According to the Law Society Gazette, Metamorph Law is planning to shake up smaller high street firms through acquisition, adopting a corporate structure and making economies of scale with centralised back office operations. A strong use of technology will enable the firm to quickly integrate systems into new acquisitions. Metamorph's Simon Goldhill believes that funding will not be a problem once the firm has a proven concept in place for acquisitions. In response to concern about redundancies he says that they will be investing in people as well as technology, recognising the importance of people relationships to the high street law business.
Law firms link for Shenzhen venture
A joint venture will bring together Shanghai's AllBright Law Offices with Hong Kong's Stevenson Wong & Co to create a new entity in the Qianhai Modern Service Industry Co-operation Zone in Shenzhen. Known as ABL & SW the team of 10 lawyers will focus on cross-border lending, financing, capital leasing and foreign securities. The two firms have previously launched a joint venture in Hong Kong.