Litigation partner and Asia head to leave commerical law firm after two decades… Norton Rose Fulbright global energy chief to relocate to Australia… Bingham McCutchen - Morgan Lewis merger news awaited…UK government has been spying on lawyers…Prominent New York firm 'ripped apart by soap opera'…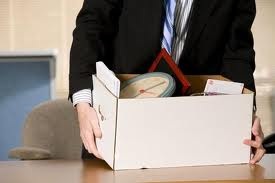 HSF Asia head to leave after 20 years
Mark Johnson is leaving Herbert Smith Freehills after two decades to join Debevoise & Plimpton in Hong Kong. As a major part of the Freehills merger with Herbert Smith in 2012, litigation partner Johnson has been managing partner of the firm's Asia region. The firm is due to announce the result of its global managing partner election with James Palmer in London or Australia's Mark Crean in line for the role.
Norton Rose Fulbright global energy chief to relocate to Australia
The head of Norton Rose Fulbright's global energy practice will soon be based in Australia. Simon Currie will relocate from London to Sydney in January. Meanwhile, Asia-Pac regional energy head Vincent Dwyer will move from Sydney to Singapore to join Nick Dingemans who has moved from Moscow.
Bingham McCutchen - Morgan Lewis merger news awaited
The long-awaited merger between Bingham McCutchen and Morgan Lewis was due to be completed on Friday but so far no confirmation has been received that is has gone ahead. Reports suggest that Binghams reached agreement last week with a number of partners who are seen as essential to the merger being a success. Watch this space.
UK government has been spying on lawyers
The UK government has been accused of ignoring legal privilege and spying on law firms and their clients. The revelations have been exposed by the Investigatory Powers Tribunal after documents from security services MI5, MI6 and GCHQ were released during a case being handled by the tribunal in which two Libyans are claiming that they were mistreated by the government and its agencies. There are concerns that there may have been miscarriages of justice due to the interception of privileged communications.
New York firm loses prominence as soap opera unravels
A law firm that has represented 9/11 claimants has been "ripped apart by a soap opera involving an office affair, a scorned wife and a power struggle" reports the
New York Post
. Napoli Bern claims that it has won $3 billion for clients but after one of the partners fell ill, another alleges that he found "startling discoveries [about] financial irregularities and debts". There are also allegations of numerous affairs. Lawsuits include a defamation claim and breach of contract.