Insurer warns of law firm malpractice claims of at least US$50m… International law firm appoints former foreign secretary… Law firm wins case against Dutch government… Rapper to pay damages for privacy infringement over sex tape…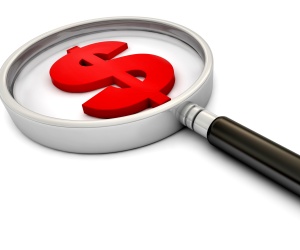 Insurer warns of law firm malpractice claims of at least US$50m
The size and volume of malpractice claims against law firms is increasing, according to a US insurance broker. Ames & Gough polled nine of America's largest legal malpractice insurers and found increasing numbers of claims for US$50 million and more; four of the respondents had paid or been involved with a claim for in excess of $100 million. Claims involving sums of around $500,000 had also increased. Half of the insurers have dealt with cases involving cyber breaches with lost laptops being the number one reason for the data loss.
International law firm appoints former foreign secretary
Linklaters
has appointed a former UK foreign secretary to chair its new international advisory group. William Hague stepped down from his government role last year and as an MP at the recent election having been a former Conservative party leader. He spent nine years in foreign affairs, in the shadow cabinet and then government. His role along with other "respected individuals with outstanding international reputations" will bring external perspectives to support the governance and strategic direction-setting of the firm. The firm says it is developing and refining its global strategy and this latest appointment will help to highlight both opportunities and risk for the business.
Law firm wins case against Dutch government
The government of the Netherlands has lost a case brought against it by a human rights law firm which sought to stop it snooping. Prakken d'Oliveira of Amsterdam was backed in the case by the Council of Bars and Law Societies of Europe and its action called for an end to government agencies intercepting communications between law firms and their clients. The judge ruled that the government must implement procedures to ensure that similar interceptions do not happen again but it has sparked the debate on how far state security services should be able to go in the name of protecting citizens against terrorism threats.
Rapper to pay damages for privacy infringement over sex tape
A woman who claims that rapper 50 Cent obtained a video of her and her boyfriend having sex and added commentary to the recording before posting it online has been awarded damages. The woman in the video, Lastonia Leviston, sued the rapper for invasion of privacy and the jury has awarded her US$5 million in damages. The rapper was said to have obtained the video from Leviston's former boyfriend and used it to taunt the father of her child, another rapper. The jury will now consider punitive damages against 50 Cent.