Increased competition from international law firms has diminished the brand value of the Magic Circle firms, according to a new survey… Law firm announces major expansion… Law firms expand European footprint…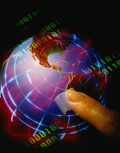 Magic Circle loses some of its sparkle as competition intensifies
Increased competition from international law firms has diminished the brand value of the Magic Circle firms by a collective 15 per cent. That's one of the findings of a new survey of general counsel globally by Acritas. The poll found that the Magic Circle firms together with
Herbert Smith Freehills
are still dominant in London but that newcomers to the market are gaining ground. Outside of the UK capital other names are also growing their brands and reputations.
The report highlights US firm
Pinsent Masons
as star performer for making smart moves and compelling propositions for clients and makes the general point that those firms that are doing so are the ones that are on the rise. These include Reed Smith,
Jones Day
, White & Case and MoFo.
Brands that appeal to women are also reaping rewards with Eversheds held up as an example of a firm that is doing well in this respect. This, it notes, is due to a conscious effort by the firm to resonate with female buyers.
Law firm announces major expansion
International law firm Walkers has announced that it is re-entering the corporate and fiduciary services business and will also expand its global footprint to Bermuda. The firm operates from the Cayman Islands but has international offices in London, Dublin, Dubai, Hong Kong and Singapore. It sold its original fiduciary business to Intertrust in 2012. The new business Walkers Professional Services will operate from offices in the Cayman Islands, Hong Kong and Dubai. Partner Tim Buckley commented that the firm had made a conscious decision to focus the new business on areas that are complementary to its legal services offering.
Law firms expand European footprint
Two international law firms have announced the expansion of their European footprints. Bird & Bird is to launch a practice in Luxembourg, subject to regulatory approval. The state is the home to the new Unified Patent Court along with other arms of the EU judiciary. Also expanding in the region is Reed Smith which has announced a second office in Germany. The firm's Munich office opened ten years ago and the new location is Frankfurt. Reed Smith has hired seven partners from Mayer Brown; Orrick, Herrington & Sutcliffe; Willkie, Farr & Gallagher; and Jones Day.