A Sydney-based lawyer has been appointed to the Australia Private Equity and Venture Capital Association's council … New report on law firms' LGB groups… Revenue up but profits down at Hogan Lovells… Ropes & Gray hires veteran Hong Kong litigator… Linklaters appoints new Africa head…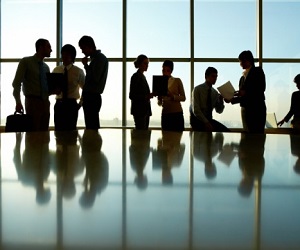 Lawyer appointed to Australian private equities industry association
Julie Hutton, a private equity partner with Baker & McKenzie in Sydney, has been appointed to the Australia Private Equity and Venture Capital Association's council for 2015. Significantly she is the only lawyer and the only female to be appointed this year and will head up the association's working group to encourage more women into the private equity and venture capital sector.
New report on law firms' LGB groups
The Law Society in England has published a report on lesbian, gay and bisexual networks within law firms in a bid to establish the roles that these networks play within the firms and to assess how the society can support them. It found that outside London there are few networks for the LGB community and that support from the Law Society would be helpful in facilitating networking events. The full report is available at lawsociety.org.uk
Revenue up but profits down at Hogan Lovells
Hogan Lovells' latest accounts show a rise in international revenue by 3.9 per cent but profits are down 2.8 per cent before tax. The firm's 2013/14 accounts reveal that revenue outside the US was up to AU$1.161 million but that profits were down as staff costs increased. The rise in revenue reverses a 1.6 per cent decline in the previous year.
Ropes & Gray hires veteran Hong Kong litigator
Ropes & Gray has hired Andrew Dale for its Hong Kong business and securities litigation practice. He has been based in the region for 13 years and is also licensed to practice in England. Dale moved to Hong Kong as an associate with Lovells (now Hogan Lovells) and joins Ropes & Gray after more than 7 years with Orrick.
Linklaters appoints new Africa head
Andrew Jones is the new head of Linklaters' African practice. The firm has 400 lawyers based in South Africa through its alliance with Webber Wentzel and another 350 lawyers with significant Africa experience. Jones succeeds Sandeep Katwala as practice head.