A new league table of professions that do more for female employees features 11 law firms… International firm hires jet-setting partner… New capital markets partner for Latham & Watkins Hong Kong… More Fried Frank Hong Kong partners hired… Olswang makes all-female promotion round… Lawsuit after wrong man was cremated…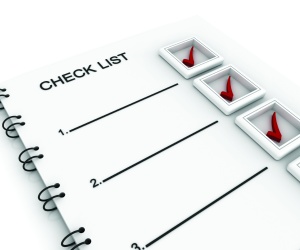 Law firms score highly in top 50 employers for women
A league table of professions that do more for female employees has ranked a number of law firms among the top 50. In fact the listing by London newspaper The Times includes 11 firms from the legal profession; other professional services only have 5. Inclusion is based on factors such as gender diversity and the promotion of opportunities for women. The firms that made the top 50 are; Eversheds, Freshfields Bruckhaus Deringer, Herbert Smith Freehills, Hogan Lovells, Linklaters, Norton Rose Fulbright, Obelisk Support, Olswang and Simmons & Simmons.
International firm hires jet-setting partner
Clyde & Co has hired June (Junghye) Yeum as a partner in its international arbitration group. She will split her time between the firm's offices in New York and Asia. Her practice focuses on representing blue-chip Asian companies worldwide. She joins Clyde & Co from Lee & Ko where she was co-head of the international dispute resolution practice.
New capital markets partner for Latham & Watkins Hong Kong
Jay Shree Aggarwal has joined the capital markets practice of Latham & Watkins in Hong Kong. Aggarwal is qualified as a solicitor in Hong Kong and England and Wales with a practice focusing on Hong Kong listings, pre-IPO investments, asset and equity purchases and debt securities. She joins Lathams from Cadwalader, Wickersham & Taft.
More Fried Frank Hong Kong partners hired
After yesterday's news that a team from Fried Frank's Hong Kong has joined Norton Rose Fulbright, some of their former colleagues also have new jobs. Former head of Fried Frank's Asia practice Douglas Freeman and fellow private-equity partner Victor Chen have joined international law firm Paul Hastings in Hong Kong.
Olswang makes all-female promotion round
International law firm Olswang has promoted five lawyers to the partnership, all women. Three of them are in London with the others in Paris. In the previous two years the firm's promotions had only been men.
Lawsuit after wrong man was cremated
A family is suing a US funeral firm after the wrong man was cremated by mistake. Fox News reports that the family of Jerry Moon had prepaid for funeral services and had specified that he wanted to be buried in a family plot. However at Moon's funeral the family were horrified when the casket was opened and it was not him. Brown Mortuary Service initially said that the body was Moon, although while he was 72 and bald the body in the coffin was much older and had a full head of hair. The firm later admitted that Moon had been cremated in error and sent the family a $92.72 refund. Relatives are claiming unspecified damages for distress.
​