Confidence within the legal profession is at its highest since 2007, but business is more competitive… Hong Kong sees strong growth in corporate lawyers… Simmons & Simmons re-elects managing partner… DLA Piper litigation practice loses more partners… Law firm sued in unusual case of negligence…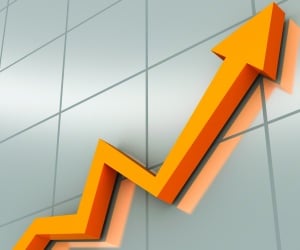 Law firms' confidence hits 7-year high
Auditing firm Smith & Williamson has just published the results of its survey of law firms in the UK and says that confidence within the profession is at its highest since 2007. The poll of 102 of the 250 largest firms shows that 82 per cent are optimistic about the coming year, compared to 62 per cent last year. This sentiment was higher among smaller firms with fewer than 25 partners.
That said, respondents are also finding the business more competitive, especially among larger (100+ partner) firms. There is also a focus on providing more services to existing clients rather than trying to win new business. This is being achieved through new service lines and lateral hires.
Around a third of firms expect to merge in the next year, or are seeking a merger partner and half of all firms say that pressure on fees is their greatest current challenge.
Hong Kong sees strong growth in corporate lawyers
Corporate lawyers are in demand in Hong Kong as compliance requirements from the UK and US increase. With the financial sector in HK booming there has been an upturn in opportunities for lawyers with attractive pay packages to match with UK and US law firms typically paying up to 30 per cent higher compensation than an equivalent role in their home nations. Those who can speak Putonghua are especially in demand.
Simmons & Simmons re-elects managing partner
Jeremy Hoyland has been re-elected as managing partner of Simmons & Simmons for a second term. He has a long history with the firm having joined as a trainee in 1989, became a partner in 1997 and headed the international finance team in Hong Kong from 1998 to 2001. He has held various management roles and became managing partner in 2011; his second four-year term will begin on 1 May 2015.
DLA Piper litigation practice loses more partners
DLA Piper in London is losing another two partners following a series of departures in the last year. Nick
Marsh
will leave sometime next year to join
Quinn Emanuel
Urquhart & Sullivan, while Ioannis Alexopoulos is in talks to join Bryan Cave.
Law firm sued for negligence … but it's not what you think!
A US law firm has been sued for negligence, after a client fell off an office chair. The firm Wolff, Helies, Duggan Spaeth and Lucas were accused of failing to maintain the chair in a safe condition after Thomas Hickey; who was at the firm giving a deposition; leaned back and fell to the floor, sustaining an injury. The court sided with the law firm, noting that as Hickey had been sitting on the chair for 90 minutes before the incident happened, he had plenty of time to learn that the chair was designed to tilt, and its tension setting. The case was dismissed.