Lawyer says graduates produced at famous law schools lack ambition… Asia-Pac lawyers get boost from new test rules… Law firm expands consultancy arm through acquisition…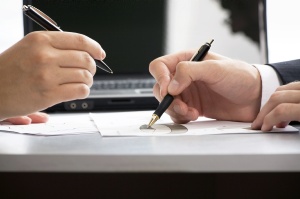 Law firm says Ivy League elite are not hungry enough
The Ivy League universities have a reputation for producing the cream of American lawyers with Harvard and Yale among the internationally recognised educational facilities for lawyers. However, one law firm says that the problem with the graduates produced at these famous establishments is the lawyers lack ambition. Prominent lawyer and author Adam Leitman Bailey says that those from the top tier of law schools just aren't hungry enough for his eponymous firm. Writing in the Huffington Post he says that those from the lower tiers have the ambition that he's looking for and are hard working. He also says that he doesn't hire sons and daughters of clients unless they pass the same standards tests as anyone else. Leitman says new hires must have been "battle tested" in some way.

The reason he says is that as a small firm (with around 20 lawyers) trying to impress clients including Fortune 500 companies they must have "grit" and the firm is "only as good as the attorneys we hire". Although he says that he admires the Ivy League law schools, Leitman says that as they are often not graded in the same way as some other schools, the trainees often have no incentive to gain as much learning as they can at law firms as summer associates. Leitman concludes that the evolving legal profession should hire on merit not aristocracy and that "the top tier law school students are simply not the best fit for our firm but I do look forward to appearing before them when they take the bench on the Supreme Court".

Asia-Pac lawyers get boost from new test rules
Lawyers in Asia-Pacific will be among the greatest beneficiaries from a rule change from a legal industry regulator. The UK's Solicitors Regulation Authority has announced that foreign lawyers wishing to practice in England & Wales can now take a qualification test in one of a number of countries where there will be an authorised test centre. Currently lawyers wanting to join the qualified lawyers transfer scheme have to travel to London. Tests will now be carried out at test centres of specialist education testing company Pearson which has locations including Australia, Japan, China and India.

Law firm expands consultancy arm through acquisition
International law firm RPC has expanded its consultancy division through the acquisition of a software and consultancy business. RPC Consultancy provides specialist management consultancy services to the insurance sector and its acquisition, Marriott Sinclair, provides software and actuarial consultancy to the insurance, banking, and wider financial services communities. In a statement RPC says that "no firms to our knowledge have tapped into the financial analyst and insurance management consultancy markets previously". Three of Marriott Sinclair's principals will join RPC Consultancy bringing additional specialist capability to the business.