A major law firm has promoted 36 lawyers to its global partnership… L&E Global expands to India… Two birds' global revenue up 6 per cent… International firm expands team in China… Italian law firm positions for global reach…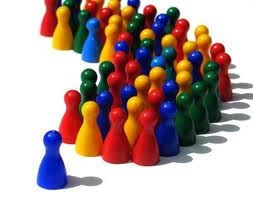 KWM promotes 36 to partnership
King & Wood Mallesons has promoted 36 lawyers to its global partnership with 32 of them in Asia-Pacific and the remainder in Europe. The promotions add to the 35 lateral hires that the firm has made in 2014/15.
Among the new partners are six in Australia:
Rhys Casey – M&A, Brisbane
Will Heath – M&A, Melbourne
Michael Swinson – M&A, Melbourne
Andrew Maynes – Banking & Finance, Sydney
Jonathan Grant – Corporate (on secondment to Beijing)
Michael Lawson – Corporate (relocated to Singapore)
L&E Global expands to India
Employment law network L&E Global has expanded its Asia presence with the addition of RDA Legal in India. RDA is a full-service law firm with offices in Bangalore, Mumbai, Delhi and Kolkata and is one of only a small number of Indian firms with a dedicated employment law team. L&E Global already has members or alliances in Australia, New Zealand and China along with Europe, North America, South America and Mexico.
Two birds' global revenue up 6 per cent
International law firm Bird & Bird has seen revenue increase 6 per cent for the financial year 2014/15. The firm, which said economic conditions in many of its major markets have been "challenging", posted revenue equivalent to AU$483.5 million. Profit figures have not been released but will reflect a period of expansion for the firm which included the recent merger with Sydney's Truman Hoyle.
International firm expands team in China
Orrick, Herrington & Sutcliffe has expanded its team in China with the appointment of Ning Zhang as a corporate partner in the Beijing office. Dual qualified in China and New York, he joins the firm from O'Melveny & Myers.
Italian law firm positions for global reach
An Italian law firm has rebranded in order to appeal to a global market and is positioning itself as a client-focused firm. Bonelli Erede Pappalardo has become BonelliErede and has chosen red as its brand colour to represent Italian passion. Among its major international transactions the firm represented Prada when it listed in Hong Kong in 2011 and Shanghai Electric's acquisition of 40 per cent of Ansaldo Energia in 2014.