A multinational law firm has announced the promotion of a number of lawyers to the partnership… Second new partner this year for Reed Smith in Singapore… Virtual currencies are here to stay says law firm partner… Judges removed for watching porn at work… Queen Elizabeth is 'The King of Ireland' in law…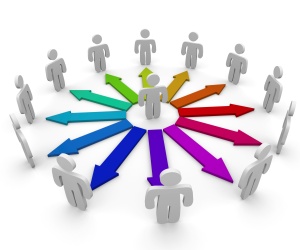 International law firm adds 17 to partnership
International law firm
Freshfields
Bruckhaus Deringer has announced the promotion of 17 lawyers to the partnership, effective 1st May 2015. Asia-Pac adds 6 new partners; Richard Bird and Philip Li (Corporate) and Daniel French and Richard Perks (Finance) in Hong Kong; Nicholas Lingard (Dispute resolution) in Singapore and Tokyo; and Akiko Yamakawa (Dispute resolution and employment, pensions & benefits) in Tokyo.
Second new partner this year for Reed Smith in Singapore
US-based Reed Smith has added another new partner to its Singapore office, its second so far this year. Troy Doyle joins the global commercial restructuring and bankruptcy group from
DLA Piper
's office in the city state. There is also a returning face to Reed Smith with counsel Gerald Licnachan rejoining after five years at Steppe Capital where he rose to general counsel.
Virtual currencies are here to stay says law firm partner
Virtual currencies such as Bitcoin are here to stay according to a partner at law firm Gibson Dunn & Crutcher. Judith Alison Lee, co-chair of the firm's international trade practice group was speaking during a webinar on virtual currencies and said that this type of payment method has so many advantages over fiat currency. It's unlikely to completely go away." However, although she expected growth in its use, she believed there would be more concern over its use and would probably result in regulation in the future.
Judges removed for watching porn at work
Three British judges have been removed from office after being caught watching pornographic material at work. They were investigated following an allegation and a statement said: 'The lord chancellor and the lord chief justice were satisfied that the material did not include images of children or other illegal content, but concluded that this was an inexcusable misuse of their judicial IT accounts and wholly unacceptable conduct for a judicial office-holder.' The three judges were not linked in any way and a fourth judge would have also been dismissed if he had not already resigned.
Queen Elizabeth is 'The King of Ireland' in law
Ireland is to repeal thousands of outdated laws that have remained from the days before its independence. Among those to be officially scrapped are a proclamation of the Queen as 'King of Ireland' and a law that anyone selling horses outside of Dublin would be sentenced to death. It's believed to be the largest repeal of outdated laws that any country has undertaken according to the Belfast Telegraph.