A global firm has announced the appointment of 50 new partners across 5 continents… Lawyer is fourth most desirable job… Aussie partner leads Norton Rose Fulbright global employment guide… Asia-Pac boosts Clifford Chance revenue… Pubs playing unlicensed music dominate copyright cases…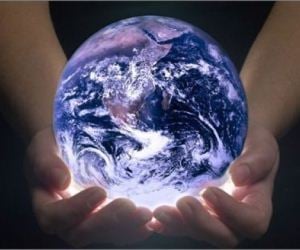 International firm names 50 new partners across 5 continents
K&L Gates has announced the appointment of 50 new partners to its global practice with effect from 1
st
March 2015. Among the new partners is Michaela Maloney a labor, employment and workplace safety partner in the Melbourne office and Danielle Funston of Sydney's corporate practice. Elsewhere in the region the following become partners; Cheryl Hsieh in Taipei; Sebastian Smith in Singapore; Max Xin Gu in Shanghai; and Sacha Cheong in Hong Kong.
Lawyer is fourth most desirable job
Would you rather have been an author, librarian or academic? A new survey has found that they are the three most desirable jobs with lawyer coming in fourth. The legal profession has beaten such glamorous occupations as TV presenter, interior designer and astronaut with both men and women fairly well balanced in their view; only 1 per cent more men chose law as their most desirable job. The YouGov survey found that law ranked much the same across all age groups, and while 50 per cent of those polled said they would 'definitely not' want to be a lawyer that was significantly lower than those opposed to a career as a miner, real estate agent, taxi driver or model!
Aussie partner leads Norton Rose Fulbright global employment guide
Norton Rose Fulbright has published the first edition of its guide to global employment law to assist its clients that have global footprints. The comprehensive guide covers employment laws of 21 jurisdictions from every continent. Australian employment partner Sally Woodward was the lead editor of the publication.
Asia-Pac boosts Clifford Chance revenue
Clifford Chance has reported a 7 per cent growth in its annual revenue according to its latest accounts. The Asia-Pacific region was the fastest-growing for the international firm with an increase of 8.9 per cent with each of the other regions, including the Americas and UK, contributing between 5 and 6 per cent growth.
Pubs playing unlicensed music dominate copyright cases
Research by city law firm RPC has found that copyright cases in London's High Court are dominated by pubs that play music or show football matches without permission. There were 230 cases last year brought by PPL who administer record company rights; online piracy has increased the organisation's thirst to pursue all areas of copyright infringement. The English Premier League brought 36 cases to the court for the illegal showing of football matches.