International law firm expands Asia-Pac locations… Ashurst announces new global integrated platform… Baker & McKenzie appoints APAC communications associate director… Another corporate partner joins race for the top at Linklaters… Legal profession adds billions to the UK economy…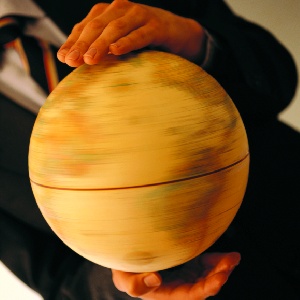 International law firm expands Asia-Pac locations
Debevoise and Plimpton has announced the opening of its third Asia-Pacific office. Tokyo is the international law firm's ninth location overall and aims to build on a 60-year relationship with Japanese clients. The office will be led by corporate partner Christopher Smeall and Naomi Aoyama, a Japanese bengoshi who is also qualified in New York. The new location will focus on mergers & acquisitions, financings and other transactional and investment matters, as well as corporate governance.
Ashurst announces new global integrated platform
Ashurst has launched a new integrated global team as it continues to innovate in line with client needs.
Ashurst Advance will establish the firm's R&D capabilities and will focus on three key areas of service delivery: legal resources, led by Ashurst's Glasgow team; specialist legal project management, led by Sydney's Rachael Moore; and technology, led by Tae Royle in Brisbane.
Partner Mike Polson and head of strategic projects Mark Higgs have been appointed directors of the new global team.
Baker & McKenzie appoints APAC communications associate director
John McGuinness has been appointed associate director of communications for baker & McKenzie in Asia-Pacific. The New Zealander will be responsible for the Firm's internal and external communications strategy and execution at a regional level; and joins from Barclays Bank where he last held the position of Vice President of Corporate Communications for Southeast Asia and Australia.
Another corporate partner joins race for the top at Linklaters
Corporate partner Aedamar Comiskey has added her name to the trio hoping to lead international firm Linklaters as senior partner. The Belgium-based lawyer joins Jean-Pierre Blumberg and Charlie Jacobs in the race to succeed Robert Elliott. Earlier rounds of the battle included Asia head Marc Harvey.
Legal profession adds billions to the UK economy
The Law Society says that the legal profession adds $25 billion (around AU$46 billion) to the UK economy. The first study of its kind in the UK found that each 1 per cent growth in the legal profession adds 8,000 jobs and £379 million to the economy and every £1 of revenue generated in the profession adds £1.39 to the rest of the economy.
The research also found that the sector grew by 8 per cent from 2014 to 2015 and that an estimated 370,000 people are employed in legal services in the UK. (63 per cent are solicitors or employed by solicitor firms.)
Growth in the legal services sector has averaged 3.3 per cent every year for the last decade - outstripping UK economic growth rate of 1.2 per cent.