New research shows bonus payments are escalating for in-house lawyers in the UK… Another merger for Dentons… Business leader joins KWM in China… Hogan Lovells expands again… International law firm strengthens Singapore practice…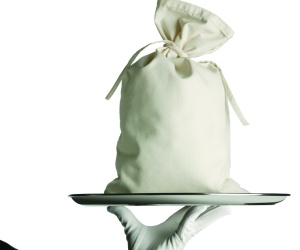 In house lawyers benefit as economy improves
In-house lawyers in the UK are benefitting from the country's improving economy with bonus payments escalating. Research by recruitment firm Laurence Simons found that the average bonus is 39 per cent of salary, amounting to the equivalent of more than AU$84k. The average total value of an in-house counsel in the UK is now £157,053 (AU$ 300,350). Of those polled 72 per cent said they were considering a job move with senior lawyers demanding an average increase of 16 per cent to move.
Another merger for Dentons
A merger of Dentons US and McKenna Long and Aldridge has been approved by the partners of both firms. The tie-up further increases Dentons reach across the US and will bring the total number of lawyers in the international firm of Dentons Dacheng to around 6,600 in 125 locations in more than 50 countries.
Business leader joins KWM in China
High-profile business leader Zili Shao is to join King & Wood Mallesons China practice. As a lawyer and investment banker Mr Shao has a large wealth of experience in business including positions at JP Morgan. He will join the firm as Co-Chairman of KWM China's Management Committee.
Hogan Lovells expands again
After its recent launch in Australia, international law firm Hogan Lovells has expanded its global capabilities further by opening a new practice at its Dubai office. The intellectual property, media and technology offering is headed by partner Peter Hansen who had lived in the region before relocating to Tokyo in 2012.
International law firm strengthens Singapore practice
Singapore's Baker & McKenzie Wong & Leow has appointed a new principal for its corporate practice. Min-tze Lean joined from Morgan Lewis Stamford on 2
nd
April and has more than 17 years experience including acting on some of the city-state's largest M&A deals.
Correction: Baker & McKenzie v Symrise
In the Morning Briefing on 1
st
April 2015 it was stated that Baker & McKenzie and its subsidiary in Mexico had won the negligence case against them brought by German food manufacturer Symrise and relating to a tax issue in Mexico. The report was made in good faith relying on a third-party account. However having viewed the
official High Court judgment
the report should have stated that the court found in the law firm's favour on the issue of sums due in respect of payments to the Mexican Tax Authority and not on the case as a whole. We apologise for any inconvenience caused.