Two former Holding Redlich partners have left the Australian firm for new challenges … HFW expands energy and resources capability with partner hire… Aussie lawyers adopt innovative marketing strategy… Tech giants agree to deal on anti-trust lawsuit…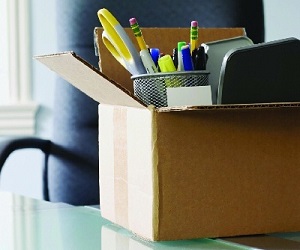 Holding Redlich loses partners from construction practice
Two former Holding Redlich partners have left the Australian firm for new challenges. Stephen Pyman, former head of construction, is setting up his own boutique firm with a team of 11 lawyers and Scott Lambert has been hired by Middle East firm Al Tamimi & Company to head its construction and infrastructure practice.
HFW expands energy and resources capability with partner hire
Holman Fenwick Willan
has hired Alexander Reid from Baker Botts to strengthen its London based energy and resources team. Reid is a transactional lawyer specialising in the oil and gas sector but also advises a range of technology companies, utilities and finance institutions.
Aussie lawyers adopt innovative marketing strategy
Australian criminal law firm LY Law has used Facebook in a marketing campaign targeted towards festival-goers. Specifically the firm has been looking for those that may have come to the attention of police on drugs charges. The social media ads include the wording: "Busted with possession or supply of drugs at Field Day? Call Sydney's best drug lawyers!" With more than 200 arrested at a recent music festival the unorthodox strategy may just pay off.
Tech giants agree deal on anti-trust lawsuit
Four tech firms in the US including Google and Apple have agreed a new deal to end a class action lawsuit accusing them of conspiring to stop the poaching of each other's employees. The action, which has been ongoing for almost four years, claims that the result was lower job mobility which meant lower wage increases. A proposed settlement of U$324.5 million was rejected last year and the judge advised that at least U$380 million would need to be offered for consideration by the plaintiffs. It is thought that the new deal will be in the region of U$415 million.