Collaboration culture drives rise of law networks… Lawyer takes top role at Microsoft…International law firm to pay bonuses for client-service… Freshfields loses head of Islamic finance to Morgan Lewis…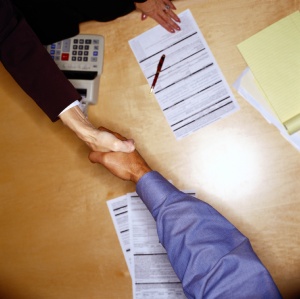 Collaboration culture drives rise of law networks
Every so often there is news of a newly-formed or expanded network of law firms but is it a business model that is set to surge? Mark A. Cohen, the founder of consultancy Legal Mosaic says that they could be a "quiet giant." Writing for Bloomberg Cohen says that law networks have grown significantly in the last 20 years and could be one of the profession's disruptors. He highlights that large networks such as Lex Mundi are big enough in footprint and headcount to dwarf the big law firms such as
Dentons
and Baker & McKenzie but so far they do not have the same brand status.
With the network firms operating under individual names and their network brand they are at a disadvantage writes Cohen. However he says that if networks are structured in the right way, perhaps comprising quality boutiques or "alternative" law firms, they could become the big disruptor in the profession, driven by their inherent collaborative culture.
Lawyer takes top role at Microsoft
The general counsel of Microsoft has been appointed to the role of global president and chief legal officer of the firm. Brad Smith takes a role that has not existed at the company for more than a decade. Smith has been with Microsoft for more than 20 years and his new responsibilities stretch wider than the legal team. He will also oversee key factors for the firm such as privacy and environmental sustainability.
International law firm to pay bonuses for client-service
Pinsents has announced that it is offering bonus payments of around AU$20,000 to lawyers who offer "excellent" client service. The firm says that it has doubled the bonuses from last year and is building on its strategy of incentivising lawyers to build stronger client relationships rather than simple being rewarded for billing hours.
Freshfields loses head of Islamic finance to Morgan Lewis
The former head of the Islamic finance practice at
Freshfields Bruckhaus Deringer
has joined Morgan Lewis & Bockius. Tarek El-Assra's departure follows that of Freshfields' TMT co-chief Frank Miller who has joined Shearman & Stirling.